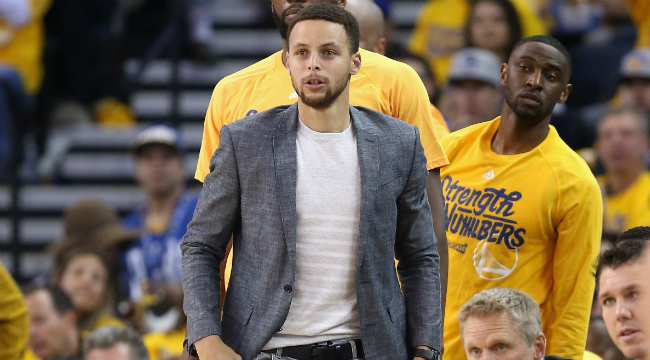 Steph Curry had a few days to kill between the Warriors winning the Western Conference Finals and the start of their rematch with the Cavaliers in the NBA Finals. He probably got some shots up, spent some time with his wife and kids, and did all the other stuff you would expect him to do during his days off (well, relatively speaking).
He also decided that this little lull would be the perfect time to unveil Stephmoji, and yes, it's exactly what you think it is. The two-time NBA MVP thought he should drop his own set of personalized emojis. There are three pages of them. Bless Wardell Stephen Curry II.
So what do these Stephmojis look like? Each little image is currently up on the official website, but you can see all of them right here:



Just look at these things! Can you imagine literally any basketball player other than Steph Curry releasing something like this? This takes a special kind of cockiness that you can only possess if you're the first dude in league history to be named the unanimous MVP.
For the most part, these emojis are all pretty cool. Really, the only one that's super weird is the fiery thing in the first picture, third row, one in from the right. Curry looks like a demon, which is mortifying. But other than that, all of these are a cool homage to Curry, his family, and the fact that he is really good at shooting basketballs.