https://media.giphy.com/media/xT0BKsKIjHs80tyHaE/giphy.gif
What was the more likely outcome here: A massive Anthony Davis block or incredible Steph Curry finish? It speaks volumes of the Golden State Warriors superstar's wild shot-making ability – not just from beyond the arc, of course – that the latter seemed possible at all.
Curry is 6'3, 185 pounds and hardly blessed with the explosive athletic ability to absorb and shoot through contact. But a guard doesn't need an ideal physical profile to finish with the best of them as long as he boasts understanding, nuance, and touch. The league's three-point king has those attributes in spades, of course, and used them on this play for a crazy lefty finish after taking a hit from basketball's best shot-blocker.
You think a reverse lefty layup around Davis isn't strong?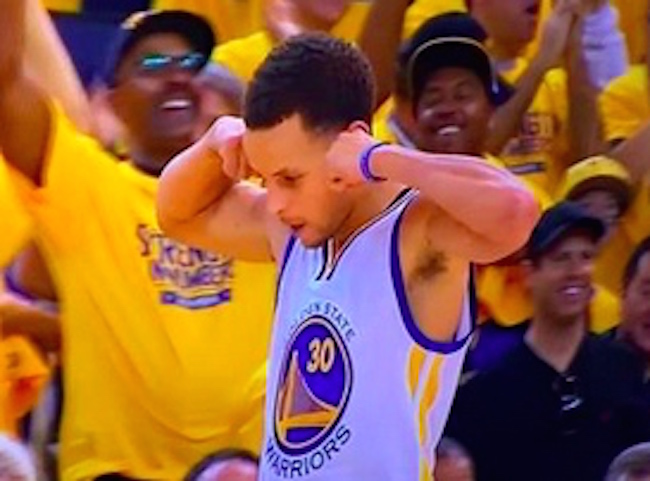 For all the deserved and sustained excitement over Curry's long-range bombs and ankle-breaking dribbles, the biggest improvement in his game this season came at the rim. He shot a career-high 66.5 percent from the restricted area in 2014-2015, a number over six points higher than his previously established high set last season.
Despite Curry's physical disadvantage against Davis, then, maybe this outcome shouldn't have been surprising after all.
Led by the MVP frontrunner's 19 points, Golden State leads the New Orleans Pelicans 64-46 early in the third quarter.
[Vine via Vinnyviner]