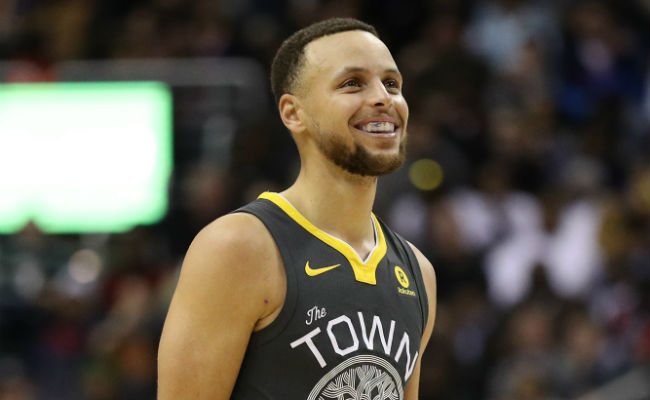 Steph Curry and the Golden State Warriors are the presumptive favorites to repeat as NBA champions later this spring, and they already have the rest of the league beat in one category: merchandising.
Curry and the Dubs led the league in jersey sales this season for the third straight year. It helps that the Warriors have some of the best-looking jerseys in the league, but three straight trips to the NBA Finals certainly helps too. According to the NBA, Curry was the most-bought jersey in the league and the Warriors as a team sold the most jerseys for the 2017-18 season.

Not surprisingly, Cleveland's LeBron James was the runner-up for most popular jersey. Fellow Warrior Kevin Durant was third on the list, while Milwaukee's Giannis Antetokounmpo and Boston's Kyrie Irving rounded out the top five.
Two rookies made the top 15 list, including Philadelphia's Ben Simmons (10) and the Lakers' Lonzo Ball (12). The Cavaliers, Lakers, Sixers and Celtics round out the top five on the best-selling teams this season.
It's a bit surprising to see a team like the Bulls stick around on the list this year considering what their roster looked like, but I'd guess that's a lot of Michael Jordan throwbacks and not as many sales off the current roster — although Bulls fans are fiercely loyal.