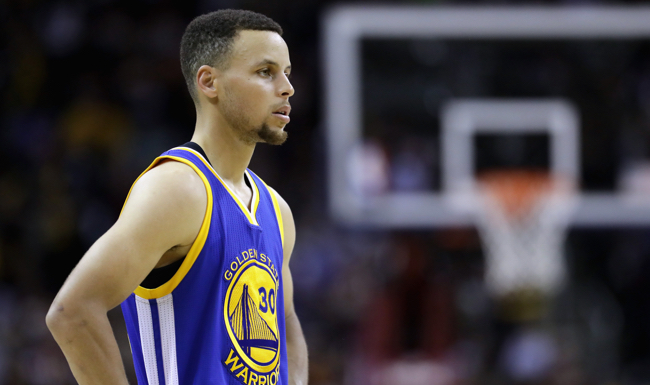 The Golden State Warriors were a well-oiled, calculating machine on their way to a record-breaking 73-9 regular season. One of the chief goals of that machine was to set screens and exploit mismatches with a systematic precision that always got Steph Curry and Klay Thompson into situations where they could explode from beyond the three-point arc. They rotated defenses to death.
The Cleveland Cavaliers, like the rest of the league, knew this. Lucky for them, they have one of the NBA's few big men who's fast, agile, and cunning enough to switch onto Curry and not only minimize the damage, but pressure the two-time MVP into some of the worst basketball we've seen him play in a long time. The numbers tell us, pretty clearly, that Thompson is just about the best big man to ever switch onto Curry consistently.
If the Warriors are to win tonight and repeat as champions in Game 7, Curry will have to do much better on Thompson. The best way to do this, most likely, is with a healthier balance of at-the-rim opportunities versus perimeter shots, and a better eye to ball movement. It's strange to say it, but Steph may have found a big man defender against whom he's better off putting the ball in someone else's hands.