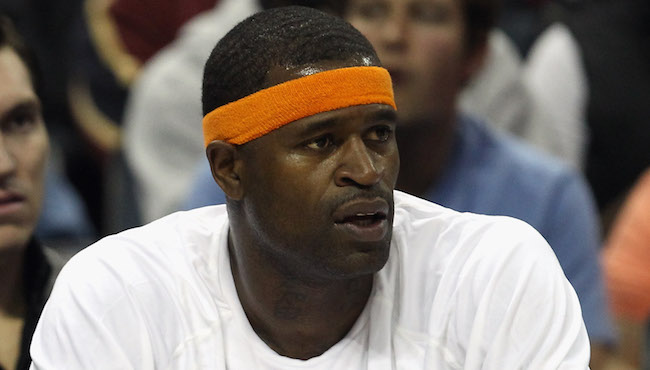 More than 13 years have passed since "The Malice At The Palace", and in many corners of the sports world, the event feels like a lifetime ago.
For Stephen Jackson and others, though, the famous brawl involving members of the Indiana Pacers and Detroit Pistons will always be an event directly associated with NBA legacy, and that could be the backdrop for something both interesting and special.
On Friday evening, Jackson hopped on Instagram and appeared to tease a potential documentary surrounding the brawl, indicating that it could be "coming soon."
Of course, there is little in the way of specifics here, and that brings a healthy dose of skepticism to the table. Jackson may want to engineer a documentary, and there have been whispers about this in the past. Still, it would likely take the NBA hopping aboard in terms of the ability to use licensed footage, and considering the ugly fallout from the event, it seems like a stretch to believe that Adam Silver and company would get behind the doc.
Still, it would be a riveting watch for die-hard fans of the league, especially during the early-to-mid 2000s, and Jackson is a charismatic personality who could provide entertainment value for good measure. Nothing is concrete, but dreams of a full-blown look at the events from 2004 will be percolating as a result of this potential tease.