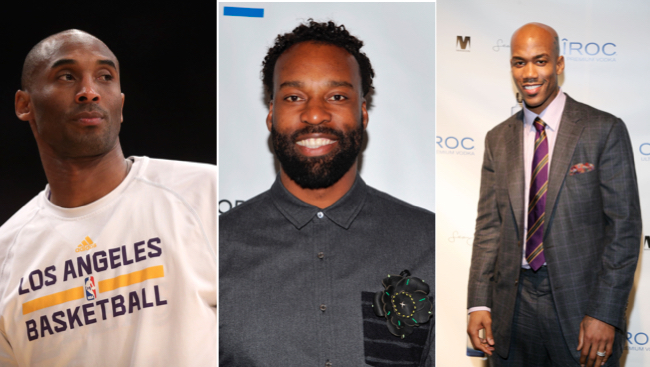 ESPN's polarizing #NBARank has withstood a barrage of criticism for where they placed Kobe Bryant before the 2015-16 NBA season. After successive seasons where he suffered year-ending injuries, Mamba has lost his edge for some, and that hasn't made Lakers fans very happy.
Of course, nothing but fawning praise appeases Lakers sufferers. Even if Copernicus was a Clippers fan, the Earth would still revolve around the Purple and Gold.
Kobe — for his part — wasn't very upset this season about the "silly" rankings. We can attest that it's nearly impossible to expend energy combating some slight in totally inconsequential rankings by a media company once you're well into your 30s — even when that media company is a leviathan like ESPN.
While it's normal for a fanbase to get upset about ESPN's ranking system, players usually remain mum. The rankings poll more than 100 members of ESPN's Summer Forecast Panel where voters had to "consider both the quality and the quantity of each player's contributions to his team's ability to win games." All told, "nearly 30,000" pairs of players were matched up to decide the overall list. That's a pretty exhaustive selection process, but people will get upset about these things no matter how empirical they try to make them or transparent the methodology.
A pair of former point guards, who both went against Kobe in or near his prime, sounded off on his #NBARank, though.
Here's former All-Star point guard Baron Davis saying his piece on Twitter.
Current Chinese Basketball Association superstar, former NBA point guard, and the original "Steph," Stephon Marbury, also disagreed.
And here's how Rudy Gay reacted to his No. 70 spot this year.
Players, they're just like aggrieved fans, but much, much wealthier. Will some NBA players use this as motivation for the upcoming season? Sure, but none who are in the twilight of their careers, and nobody on San Antonio will even know where they rank unless the Express-News beat writers tell them.