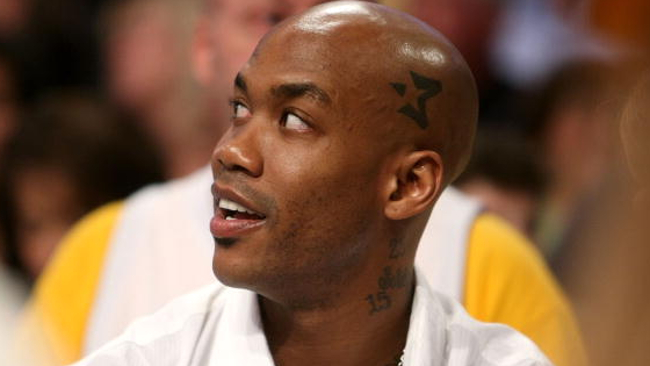 Stephon Marbury's NBA career came to a tumultuous end in 2009 following a hellish stint with the New York Knicks. Marbury proceeded to have a rather high-profile public meltdown, which led many to question his mental health. But the former All-Star completely reinvented himself when he joined the Chinese Basketball Association, leading his team, the Beijing Ducks, to three championships in the last four years.
Throughout that process, he's become something of a folk hero in the country, complete with elaborate theatrical productions celebrating his life story, a museum dedicated entirely memorabilia from his career, and several statues erected in his honor. Now, he's beginning to mend fences with the NBA, thanks in no small part to commissioner Adam Silver.
In a recent profile by Marc J. Spears of The Undefeated, Marbury opened up about his ugly exit from the Timberwolves, how his personality clashed with the league's public image, and how Silver reached out to him personally during one of the NBA's preseason games in China this fall in an effort to bring him back into the NBA family.
"I remember those days when it wasn't fun with what I contributed on and off the court. I thought the league was mad about me messing up their money in Minnesota," Marbury said.

***

"It was basically set in stone of who they were going to push and how they were going to push them … ," Marbury said. "The people who complained, who had strong personalities, were basically speaking truth and what's real instead of falling back, just staying quiet and not being penalized for it. Guys now have more of a voice."

***

"Now I feel like I can walk into the NBA office and say hello," Marbury said. "[Silver] didn't have to come up there to the suite. I felt really good about that. It was so positive."
Marbury was referring to how, prior to the Rockets-Pelicans game in Beijing, Silver complimented Marbury on his success in the CBA and later invited him to hang out in the NBA's suite during the exhibition. And the commissioner didn't stop there. He reportedly also discussed the possibility of selling various league-related merchandise bearing Marbury's name and likeness, an endeavor that would earn him royalty checks.
Silver deserves props for rekindling a relationship with a player who was once one of the NBA's bonafide stars, especially given the way Marbury has done a complete 180 in both his life and career over the past few years.