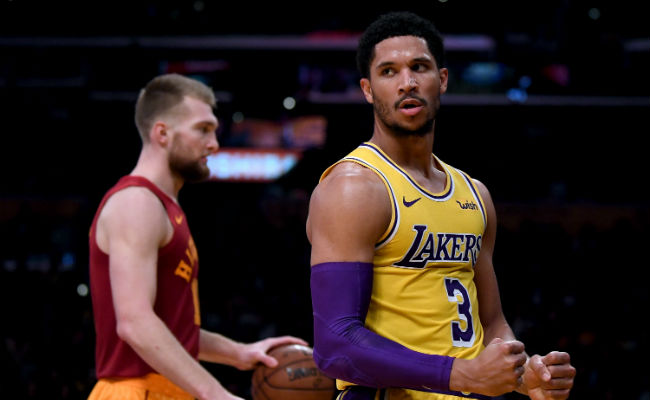 Trevor Ariza was traded to the Washington Wizards on Saturday, though it was all much easier said than done. There was a hijinx-filled mixup of names of professional basketball players that initially killed a three-team deal between the Wizards, Suns and Memphis Grizzlies. An apparent done deal on Friday night was dead shortly thereafter.
That meant anyone could have swept in to get Ariza out from under the Wizards, and that's exactly what nearly happened. After the trade went through a second time and inevitably stuck, reports surfaced that the Los Angeles Lakers were very serious about getting Ariza and offered the Suns a package between deals with the Wizards.
That's not much of a surprise, as the Lakers are looking to improve the roster and apparently had their eye on Ariza in an unstable situation in Phoenix. But by Saturday afternoon the deal was done with the Wizards.

According to The Ringer's Kevin O'Connell, there indeed was talk between the Lakers and Suns about a deal between trades with the Wizards, and the NBA writer provided additional insight on just who the Suns were interested in getting back in exchange for Ariza.
The Suns were willing to dance with the Lakers, but only on their terms. After the first Ariza trade fell apart, the Lakers hopped back in by offering Kentavious Caldwell-Pope and a future second-round pick, league sources say. The Suns demanded a young player instead of the pick. That player is believed to be Josh Hart. The Lakers obviously refused; Hart is 10 years younger and has been better than Ariza this season.
It seemed obvious that the Suns were interested in getting a young guard back in the deal, but Hart was clearly a package too good to give up for the Lakers. Now that they're winning with LeBron, there's less of a sense that something needs to change in the immediate for a roster that is still missing a lot for them to be true contenders. But where the Lakers will make big strides is likely this summer and beyond in free agency, and losing a young player like Hart was too much to stand right now.