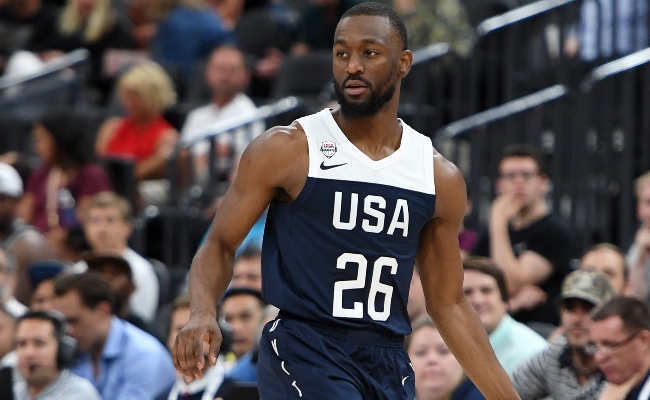 The Minnesota Timberwolves may no longer the owners of the most embarrassing scrimmage loss of the season after reports poured out of USA Basketball camp in Los Angeles on Wednesday that a rag-tag group of G-League and overseas players stomped all over the national team in a 36-17 win in a scrimmage open to the media.
It's not quite as sensational a story as Jimmy Butler taking the third team and beating up on the first stringers in the now-infamous post-trade request practice in Minnesota, but for a national team where the major story has been the players that have turned down the chance to play this summer, it's not a great look.

Now, this could be Pop channeling Chuck Daly by structuring a scrimmage and trying to get his national team to lose for motivation and to remind them it won't be a walk-over in the World Cup, like Daly did to the Dream Team in 1992, but given that the reaction from the media on hand was to note it was the scrimmage squad basically dominating, that may not be the case. As for who was on this team that beat up on the hopefuls for the World Cup, Jonathan Givony offered up a roster that features quite the list of names for those that followed college hoops over the last decade.
It was apparently the second loss of the day by the national squad in the 10-minute scrimmages.
It must be stressed that these are all professional basketball players, and as such are very talented. It also should be said that they have an awful lot more at stake by looking good in an end of practice scrimmage that's open to the media and others than the players on the national team. Still, it's not the best look for a team that many American fans already aren't especially confident in given the lack of superstars on the roster.
Hopefully this serves as the wake up call it was perhaps intended to be, and we know Pop will be reminding them of this over the next month.