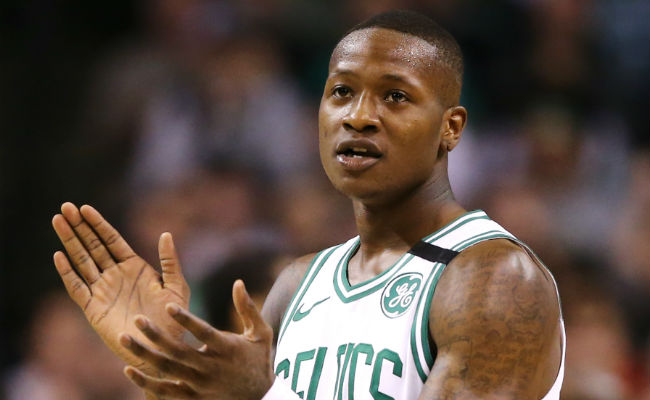 At the start of free agency, Terry Rozier – like so many other point guards in the NBA – was linked with the New York Knicks, the next in a line of potential saviors to restore glory to Madison Square Garden. Rozier also got a lucrative contract offer from the Phoenix Suns, who would eventually give Ricky Rubio a hefty deal later in free agency.
Ultimately, though, Rozier couldn't turn down the prospect of playing for his new team, the Charlotte Hornets, because of their owner Michael Jordan. Rozier told Jonathan Abrams of Bleacher Report that once Jordan got involved, that was the turning point:
"Knowing that I want to prove myself in this league and giving me that chance is bigger than anything and [their willingness] to pay me a right amount of money, it was just big and the guy that was behind all that was Michael Jordan. It's still surreal to me."

Rozier joined the Hornets on a sign-and-trade on a contract that will pay him $58 million over three years. It sounds as though the Suns were willing to pay at least a similar amount, considering they signed the older Ricky Rubio for 3 years at $51 million. However, Rozier appears to be relishing the opportunity to play for Jordan and take on the pressure that comes from replacing a franchise icon in Kemba Walker.
Charlotte still projects to be one of the worst teams in the NBA. FiveThirtyEight predicts the Hornets will win 26 games this season, and the model gives them a 6% chance of making the postseason. Even though Rozier is excited about his new team, he faces a real challenge to achieve any meaningful success. Hopefully, the joy of playing for Michael Jordan is enough to sustain him through what figures to be a difficult season.