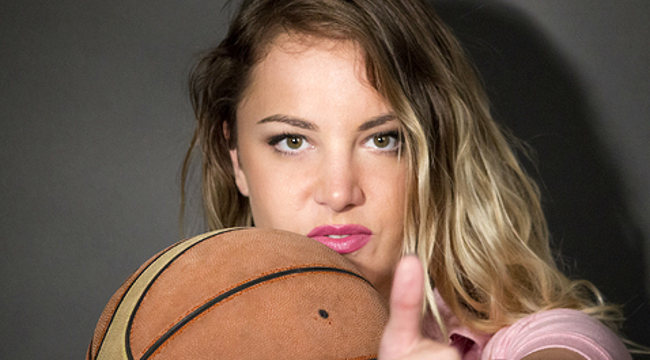 Over the past 30 years, the phenomenon of home court advantage has dwindled dramatically across the NBA. According to Tom Haberstroh of ESPN.com, home teams have gone from winning 67.9 percent of the time in 1987 to a historic low of 57.3 percent this season.
Now, there are a lot of reasons why this might be the case, namely the prevalence of luxury travel accommodations. Teams no longer fly commercial. Instead, they zoom around the country in chartered planes that offer every amenity imaginable to render road trips more restful.
But Haberstroh believes that there might be a more scintillating reason behind that dip in home court advantage.
One general manager calls it the "Tinderization of the NBA."

"Tin-der-i-za-tion," he repeats, "like the dating app. No need to go to the clubs all night anymore."

Indeed, various apps have done for sex in the NBA what Amazon has done for books. One no longer needs to leave home to find a party. The party now comes to you. And lifestyle judgments aside, the NBA road life is simply more efficient — and less taxing — when there aren't open hours spent trolling clubs.

"It's absolutely true that you get at least two hours more sleep getting laid on the road today versus 15 years ago," says one former All-Star, who adds that players actually prefer Instagram to Tinder when away from home. "No schmoozing. No going out to the club. No having to get something to eat after the club but before the hotel."
No more of all that pesky having to meet someone in real life and get to know them a little first. The NBA is all about efficiency these days, and that apparently applies to the streamlining of players' sex lives. Of course, there are other variables that could be contributing to this trend as well. Haberstroh goes on to note that NBA players appear to be drinking less alcohol these days.
Regardless, it looks like the Sisyphean task of trying to procure one of those top seeds in the conference playoff race could be rendered completely obsolete some day if things keep going the way they are.
(ESPN.com)