The 2015 NBA All-Star Weekend was a joy to take part in, and we loved so many different things about the experience, it was hard to find anything negative to write about. But there are problems any time you're putting on something as large as the NBA All-Star Game. Here were some that stuck out for us.
1. Internet Access
On several occasions over the weekend, arena officials took to the PA speaker and announced that the league handed out over 1,800 credentials to assorted media members. Considering the NBA was so proud of 2015 All-Star's unprecedented coverage, you'd think it would bend over backwards to make sure every reporter gets the one thing they need most. But you'd be wrong. WiFi capability was spotty at Barclays Center and often nonexistent at Madison Square Garden from Friday afternoon through early Monday morning. There's no surer way to irritate nearly 2,000 already irritable people by making it impossible for them to do their jobs – we and so many others like us learned that the hard way this weekend.
2. Weather
A certain Northern California based NBA writer with midwestern roots came to All-Star Weekend well prepared for the forecasted freezing temperatures of the greater New York City area. But not even long johns, double socks, and coats on coats could properly protect him from the constantly frigid and windy weather that was its worst on Sunday night at 4 degrees. The league made a great choice for the host cities of this season's midseason bonanza. Should All-Star return in the future, though, it would certainly be more enjoyable if Mother Nature cooperated.
3. PA Commentary of Kevin Harlan, Reggie Miller, and Kenny Smith during All-Star Saturday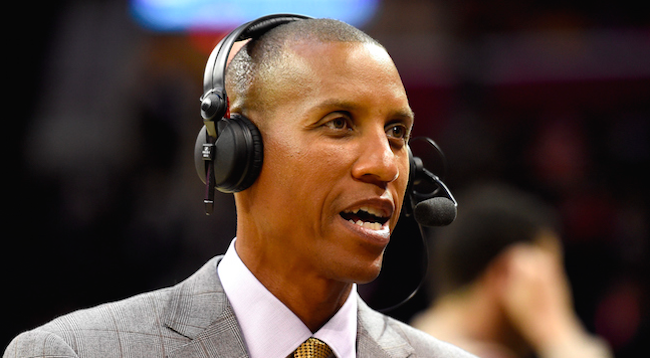 Frequently overheard during All-Star Saturday festivities at Barclays Center: "One of the reasons why All-Star used to be so enjoyable is getting away from the television broadcast – now we can't even do that."