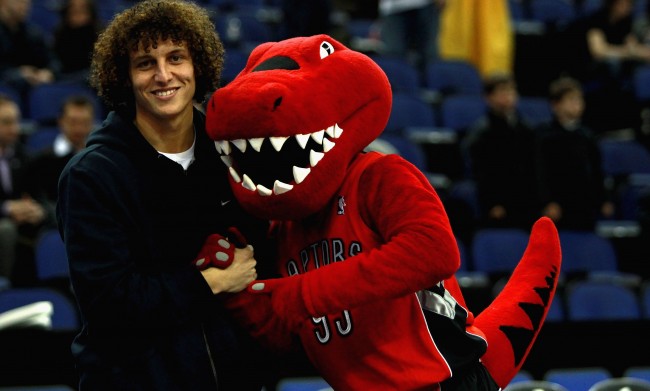 The Toronto Raptors are an organization known for having great mascot moments. Chiefly, an inflatable Raptor on roller blades once bit it and I, along with the rest of the Internet, never stopped laughing.
Anyway, the Raptors' non-inflatable mascot had some fun with Washington Wizards guard John Wall on Wednesday night by flashing him with a fake bikini body and trench coach.
For the record, Wall had 19 points and went 3-of-4 from the charity stripe. Perhaps the Raptors should have utilized something a little, I don't know, uglier. Still, Toronto won 94-91.