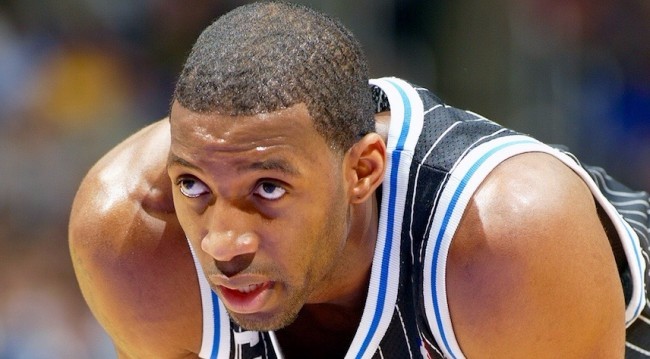 We're a little more than a month away from this year's Basketball Hall of Fame induction ceremony, which takes place from Sept. 7-9. The headliner in the class is Tracy McGrady, whose NBA career featured a number of accolades: seven All-Star Game appearances, seven appearances on an All-NBA team (twice being a first-team selection), and more than 18,000 career points.
But of course, whenever anyone mentions McGrady's career accomplishments, someone will invariably bring up the fact that he never won a championship. In fact, McGrady didn't play in the second round of the playoffs until 2013, when he was a member of the Spurs.
This isn't something that only pops up among hoops fans. McGrady apparently hears this sometimes, too. In fact, he hears it so much and that he felt the need to respond and make the case for why making the Hall of Fame is a far more impressive accomplishment.
"Social media can give a lot of people voices these days, and the first thing they say is 'No rings, no rings,'" McGrady said, according to Mass Live. "You have to have a great team and some luck to get a ring, right? Unfortunately, I wasn't blessed with that. But I go back at them with this: Anybody can win a championship. Everybody can't get in the Hall of Fame."
McGrady does make a point that championships are more of a team accomplishment, while making the Hall of Fame is more of an individual accomplishment. He's obviously right, but even if it's not fair, this probably won't stop people from pointing out the rings thing any time soon.
(Via Mass Live)