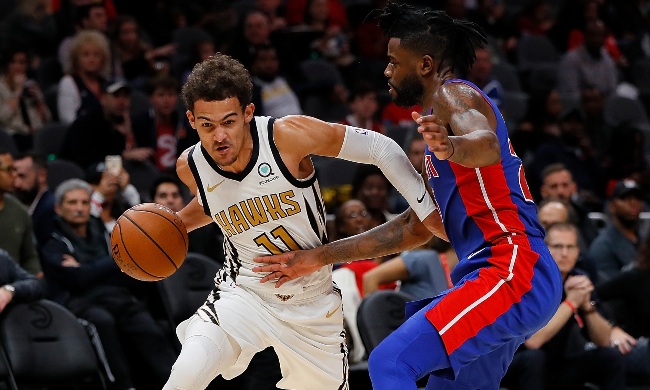 After 12 games, it appears that the Atlanta Hawks have a gem in rookie point guard Trae Young. The No. 5 overall pick has encountered struggles at times but, in the same breath, Young is already producing at an impressive rate and the future appears to be bright in Atlanta.
On Friday, however, Young likely felt like the rookie that he is, as his Hawks teammates joined forces to play a prank on him at the team's practice facility. In short, Young's Audi R8, valued at more than $130,000, was filled to the brim with popcorn.

This isn't the first time in the history of the NBA that a rookie has been pranked in a similar manner but, given the high-profile nature of Young and the very expensive vehicle, this one felt a bit different. In response, two veteran teammates weighed in, with Jeremy Lin and Kent Bazemore sharing reactions that were displayed on social media.
Young's first reaction was also captured and, well, he didn't seem thrilled.

Later, the rookie guard did weigh on his own terms.
It is also important to note that Young was not the only Hawks rookie that felt the popcorn-driven wrath, as No. 30 overall pick and former Villanova star Omari Spellman experienced a similar fate.
In the grand scheme, this should be a mere inconvenience for Young, who will have his car sparkling again in no time. Still, it is a reminder that even the best (and most famous) rookie have hiccups like this along the way.