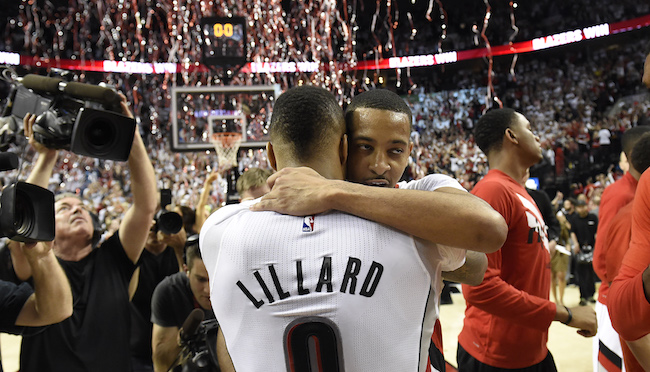 As part of their efforts to get all of the pieces in place for the Chris Paul trade, the Houston Rockets spent Wednesday afternoon wheeling and dealing with teams around the league to land non-guaranteed contracts for next year to make salaries work in their dealings with the Clippers.
Among those the Rockets acquired for cash considerations on Wednesday were Ryan Kelly of the Hawks and Tim Quarterman of the Blazers. Both teams quickly announced the moves, but the Blazers had a little bit more fun with their relatively small deal than the Hawks.
Teams regularly create GIFs or photoshopped images to welcome new players to the team to tweet out or post to Facebook and Instagram, but for cap relief moves like swapping a player for cash doesn't usually get that kind of treatment. Unless you're the wonderful social team with the Blazers, who created the perfect GIF to welcome cash considerations to Portland.

It's the perfect tweet and something you wouldn't normally expect to see from a team Twitter account, for example, you can see the Hawks standard approach below.
You have to appreciate the creativity and willingness to have a little bit of fun. Portland doesn't have any cap space to use this summer and, barring trades to get out from under some of the massive deals they signed last summer, the social team probably won't have too many opportunities to flex their creative muscles, so this was their opportunity and they made sure not to miss it.