http://giant.gfycat.com/AliveRareCoral.gif
Perhaps you missed it during Friday night's Knicks-Cavs game, but Lou Amundson absolutely throttled Tristan Thompson with this incredible block at the rim. That's normally a two-handed restricted area rim-rocker, but Amundson wasn't having it, and timed his leap perfectly to meet the younger big man right at the iron.
Amundson is perhaps most well known as one of the few NBA players to rock a Man Bun, so perhaps that's why Tristan seemed upset after the game. The 32-year-old is a 10-year veteran, but the Knicks will be his 12th team in those 10 years, so he's not exactly an elite rim protector. When the MSG crowd thundered their response to the big block, that couldn't have felt good for Cleveland's backup power forward.
After the contest, Tristan called himself out, but he also ripped Amundson in the process.
Thompson wasn't the only one upset with Cleveland's performance in their close, 90-84, win over New York. LeBron got caught chewing them out in the third quarter with some grown man language.
yeah lebron def leaving again… pic.twitter.com/tFdlSQbVJK

— air india  (@thechadhugo) November 14, 2015
But LeBron's exhortations, no matter how seemingly crass, were aimed at his teammates, while Thompson's verbal bomb attacked an opponent.
Still, TT did apologize for the shade later.
It's totally fine to throw yourself under the bus, especially if you played as poorly as Tristan did in the win. (He was 1-of-4 in a little over 20 minutes with 10 rebounds, an assist and a steal.) But if you're disappointed in your own play, don't start lobbing grenades at opponents, especially someone who so thoroughly snuffed you for all of us to see.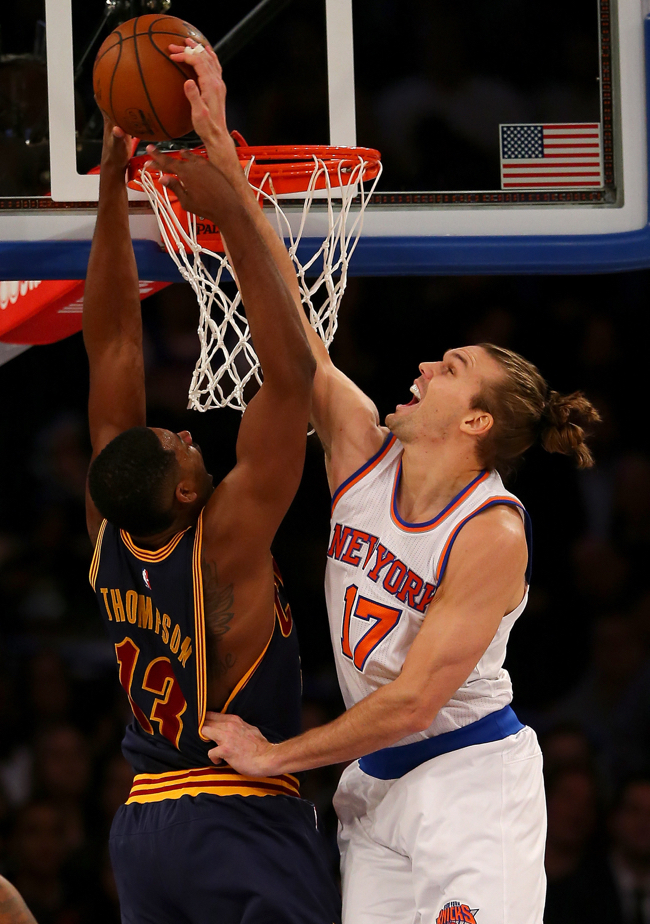 However, many of Thompson's NBA brethren wouldn't have later apologized so publicly. Either someone pointed out how childish Tristan's remark seemed, or he realized it himself. Regardless, we're glad he gave Amundson the proper respect. Despite playing for so many teams, a decade-long career at the NBA level is nothing to snort at.