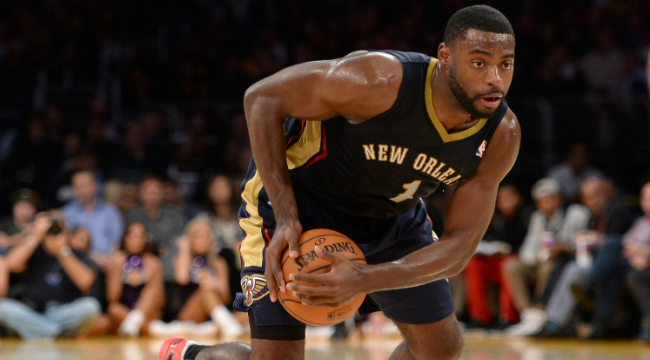 It was all but assured when he consulted with specialists on Wednesday, but now it's official: After his third knee surgery in nine months, Tyreke Evans will miss the remainder of the 2015-16 season. The New Orleans Pelicans announced the news on Friday.
Evans had been out since Jan. 25 to rest his right knee after weeks of persistent swelling in soreness. Coming after arthroscopic surgery on the same knee in October, this news is particularly disheartening. Evans and guard Quincy Pondexter are now both out for the remainder of the year for New Orleans.
The Pelicans have been one of the most consistently banged-up teams in the NBA for a couple of seasons now, especially in their backcourt. Evans was the workhorse last season when Jrue Holiday had his own leg issues and Eric Gordon had a torn labrum in his shoulder. Besides Evans and Poindexter's injuries, Gordon is currently out with a broken finger, while Holiday has been the guard most able to stay on the court this year.
The injuries have crippled the Pelicans, who were hoping to build on their surprise playoff appearance a season ago and reach a higher level around Anthony Davis, who's still transcendent but with a future no easier to project with such chaos surrounding him. The Pels will likely play out the string this year, hoping to keep all the bodies they still have healthy for a hopeful rebound next season.
(Via New Orleans Advocate)