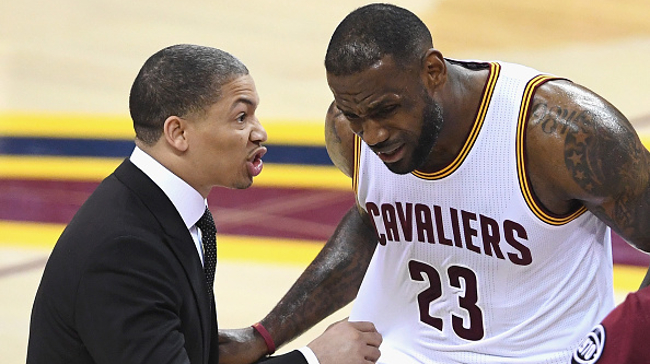 On Friday, the Los Angeles Lakers were officially eliminated from the playoffs, bringing a disappointing end to what was supposed to be a triumphant return to relevance for a franchise that has struggled to regain its former glory in recent years.
Now, the front office will turn its attention to the offseason, during which they'll likely make significant changes to the roster, with the hope of landing another superstar (or two) to play alongside LeBron.
And speaking of personnel decisions, a coaching change is most certainly on the table. Fair or not, this season hasn't been kind to Luke Walton's reputation or his long-term viability with the organization. The latest reports suggest that, if the Lakers do decide to part ways with Walton this summer, former Cavs coach Tyronn Lue has emerged as the most likely candidate.

Here's what The New York Times' Marc Stein had to say in his latest newsletter:
Who, then, will the Lakers hire? The name most frequently cited in league coaching circles is the very available Tyronn Lue.

Lue, of course, is a former Laker who is better known for having coached LeBron James for 2 1/2 seasons in Cleveland.

The presumed acceptance he would have from James, who is about to begin his first postseason as a spectator since 2005, would appear to give Lue with a significant advantage over the rest of the field.
LeBron, of course, was instrumental in Lue's ascension to head coach of the Cavaliers when they moved on from David Blatt. There are, however, other names that have been floated around lately as possible targets, such as the very interested Jason Kidd, much less interested Rick Carlisle – who signed an extension with the Mavs last summer — and not interested Doc Rivers, who has gone on record about wanting to remain with the Clippers.
There's still plenty of time for them to extend their search, and it's likely they will do their due diligence before settling on anyone, though Lue's personal relationship with LeBron and his clout as a former member of the organization certainly would seem to give him the upper hand.