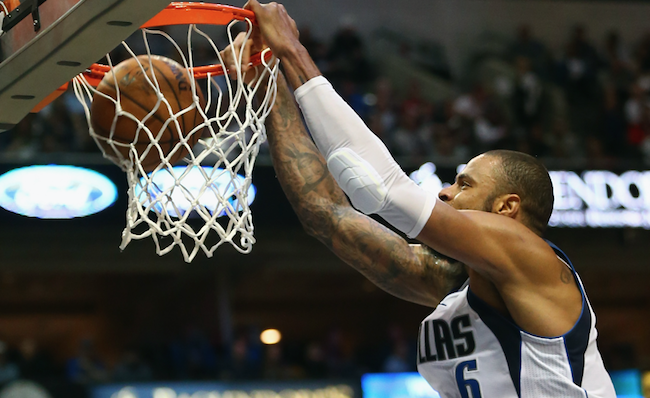 After a flurry of mostly expected activity on the first day of free agency, there's finally a deal that will undoubtedly take the league by surprise.
According to Adrian Wojnarowski of Yahoo Sports and Marc Stein of ESPN, Tyson Chandler has agreed to a four-year, $52 million contract with the Phoenix Suns.
The 32-year-old spent only one season in his second go-around with the Dallas Mavericks after being traded from the New York Knicks last summer. Though he didn't enjoy a campaign befitting his 2012 Defensive Player of the Year award in 2014-2015, Chandler nevertheless reestablished himself as an immensely valuable contributor in the paint.
Counting on the influence of his reputation, the Suns have even bigger aspirations this summer, too.
The San Antonio Spurs' trade of Tiago Splitter and signing of Danny Green freed up a considerable amount of cap space, further strengthening their position as leaders in the LaMarcus Aldridge sweepstakes. But the four-time All-Star still left his Wednesday meeting with Gregg Popovich and company without an agreement in place.
Could the sudden presence of Chandler make Phoenix a legitimate contender for Aldridge? There's no way to tell for sure, and Ryan McDonough would need to complete arduous cap gymnastics even if Aldridge surprised and wanted to play in the desert. Either way, it's a possibility that seems far more likely now than it did this time yesterday due to the acquisition of Chandler.
[Via Adrian Wojnarowski, Marc Stein]