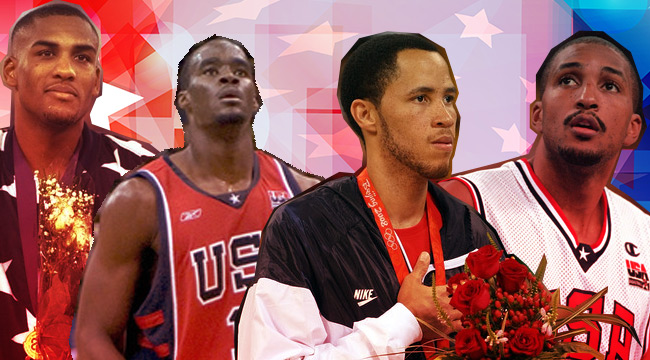 Earlier this summer, the roster for the U.S. Men's Rio 2016 Olympic Team was released, and things look pretty good. Despite several big names — LeBron James, Steph Curry, James Harden and Russell Westbrook to name a few — opting out of Rio, the U.S. still wound up with a formidable roster, led by players such as Kevin Durant, Kyrie Irving, Jimmy Butler, and Draymond Green. The one name that might have thrown a few people off was Harrison Barnes. While his poor performance in the Finals likely makes this pick seem more questionable than it is, it was still a bit surprising to see a player who's never averaged more than 13 points a game get a chance to play alongside such All-Star talent. With that said, Barnes is hardly the first head-scratching selection to Team USA. Every roster has had a few wait, that guy? type guys on it, and to drive that point home, we're looking at the most surprising players to ever play for the U.S. Olympic Team.
Note: we're only going back to 1992 for this one; players who made it as amateurs will not be considered.
Steve Smith – 2000 Sydney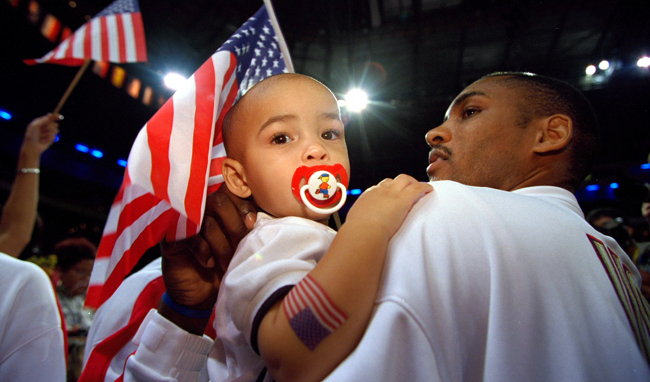 To be fair to Smith, he had a solid career overall, averaging 20 points a game in two seasons with the Hawks in the late '90s, but he made just one All-Star team in his entire career, and he was never considered to truly be among the NBA elite. Still, he was coming off a season with the Blazers where he shot at impressive 39.8 percent on threes, and his dead-eye shooting was likely what gave him a nod on the team. Smith was a fine player, but when you consider he played alongside the likes of Jason Kidd, Gary Payton, Tim Hardaway, and Ray Allen, he can't help but feel like the odd-man out.
Shareef Abdur-Rahim – 2000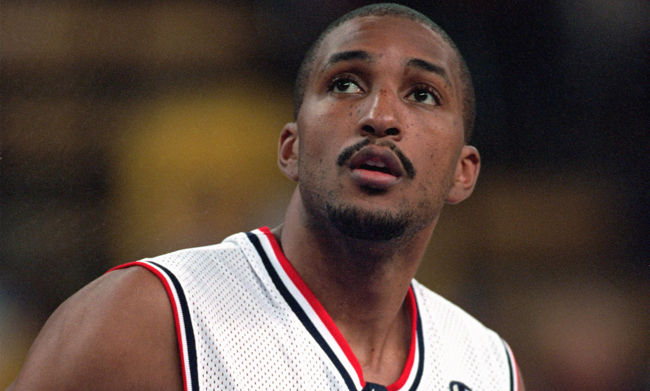 To get the obvious part out of the way, from a purely statistical perspective, Abdur-Rahim would certainly seem worthy of a spot in the Olympics, as he frequently averaged over 20 points a game, and in 1999-'00, put up over 20 points and 10 rebounds per game for the season. No, Abdur-Rahim makes the list because he put up his numbers as one of the few good players on some truly atrocious Grizzlies teams. How great can a player's numbers really be when they're on a team that struggles to get to 20 wins. Perhaps this wasn't all his fault, but he was never the kind of player who could carry a team even to mediocrity. The fact that he only made one All-Star team for his career would seem to reflect the idea that while Abdur-Rahim was certainly a quality player, he was the definition of a "good stats, bad team" guy.
Emeka Okafor – 2004 (Athens)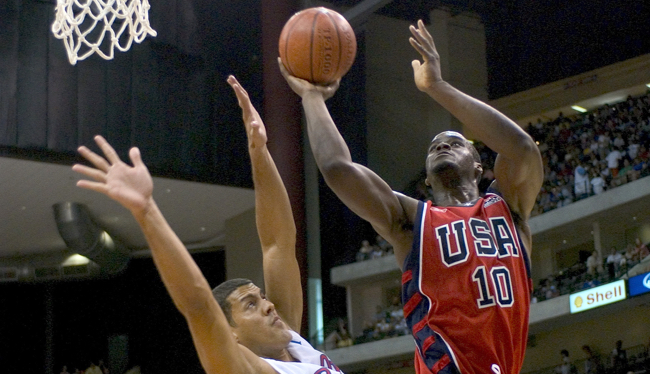 The 2004 team is notorious for only winning a Bronze medal, and perhaps most infamously, losing a game to Puerto Rico. The roster was full of talented players, but it was also fairly young (Dwyane Wade, LeBron James, and Carmelo Anthony were all on the team after being drafted the year before). However, the most baffling name in retrospect was Okafor, who was two months away from seeing his first NBA action. Since 1992, the only other rookies to compete in the Olympics were Christian Laettner and Anthony Davis. While Laetnner's NBA career didn't live up to expectations, Okafor stands out the most here. He was a respectable player for nine years, but he was never the type of guy you'd associate with a Dream Team. That being said, the 2004 team had far greater issues than Okafor, so the team's failure can hardly be pinned on him.
Tayshaun Prince – 2008 (Beijing)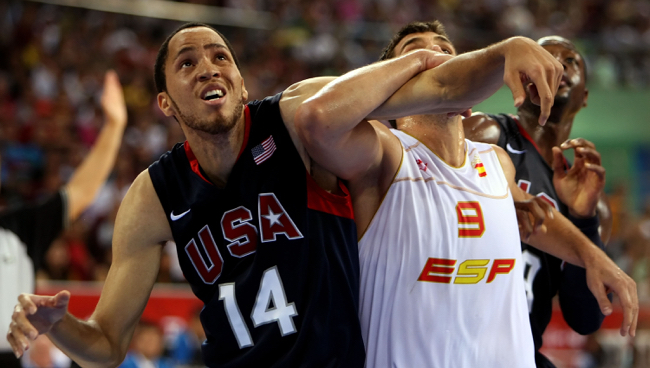 Tayshaun Prince is — as The Starters might say — a very solid player. That being said, he has to go down as the most surprising member of The Redeem Team. Prince was an excellent defender for the majority of his career, which was undoubtedly why he was selected, but it's still a bit surprising to see a guy who never made an All-Star team or averaged more than 15 points per game rubbing elbows with LeBron, Kobe, Wade, and Melo. Then again, he did have that famous chase-down block on Reggie Miller, and he did win a title as starter on that amazing 2004 Pistons team. It was smart to include him, but it was also surprising.
Tyson Chandler – 2012 (London)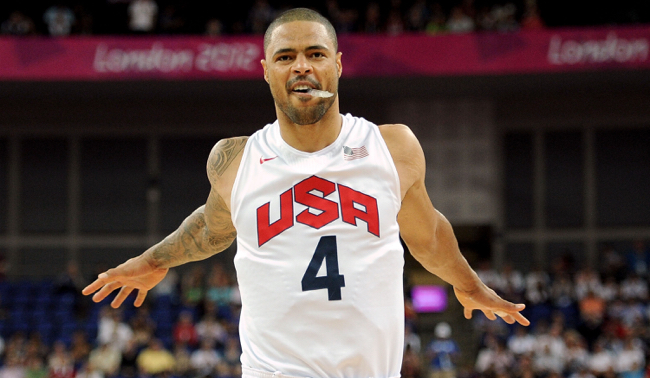 This was a prime example of the Big Man shortage of the early 2010s. Specifically, everything revolved around Dwight Howard, who decided to skip the London Olympics due to ongoing back problems. That left the U.S. with a dearth of true centers, and Chandler came in to fill the void. Unfortunately, he didn't get much run in the Olympics, as Coach K preferred to run a small ball-type offense. In the end, Chandler would average just four points a game for the 2012 team, and he couldn't help but feel like a bit of an afterthought.
That said, Chandler was the 2012 Defensive Player of the year in his first season with the Knicks, and that came after serving as the Dallas Mavericks' rim protector during their surprising run to the 2011 title.