LOS ANGELES – Robbie Hummel chips golf balls into a pool at a house in Beverly Hills. However he imagined this exact moment happening, if he imagined it at all, I doubt it was with this context: He's sharing this house with other basketball players, with a fully customized court and workout facility, to safely train for the Olympics. Hummel is one of four members of the USAB men's 3×3 team who are trying to win gold in Tokyo, and as he skies shots in a game of closest to the pin photographer, a career's worth of hard work is crystalized into one extremely silly moment.
We all saw what the pandemic did to major sports. Empty stadiums, bubbles, compressed schedules, injuries, protocols, and more have become part of the general lexicon. But for those who were fighting and clawing to make the Olympics, the pause somehow added even more questions. The men's 3×3 team hasn't actually qualified. FIBA rules have changed. The team is not eligible, despite the various tournaments that they have won. But the qualifying standards have changed, and now, they have one more shot of making it to Tokyo in Austria, starting Thursday at 7 a.m. EST. (The women's team — featuring Kelsey Plum, Katie Lou Samuelson, Stefanie Dolson, and Allisha Gray — will also have one shot at qualifying.)
The team hadn't trained or practiced together in over a year. So these moments, as surreal as they are, are absolutely necessary in some form or fashion to get the team ready. To build the chemistry that just isn't possible on Zoom, corners cannot be cut with a Cool Runnings-style montage before their trip to Austria.
"We all away from our families and our loved ones and stuff like that," guard Dominique Jones says. "We got to kind of stay in a bubble. We just learn each other, you know what I mean? Just get to spend a lot of time with each other. A lot of these countries been doing this for years. Maybe not in such an intricate house, but they live next to each other and get to practice together all the time and on the world tour we play against each other. Just building that cohesiveness and living together, just getting a workout together every day, just seeing each other's habits and pushing each other day by day was really big for us."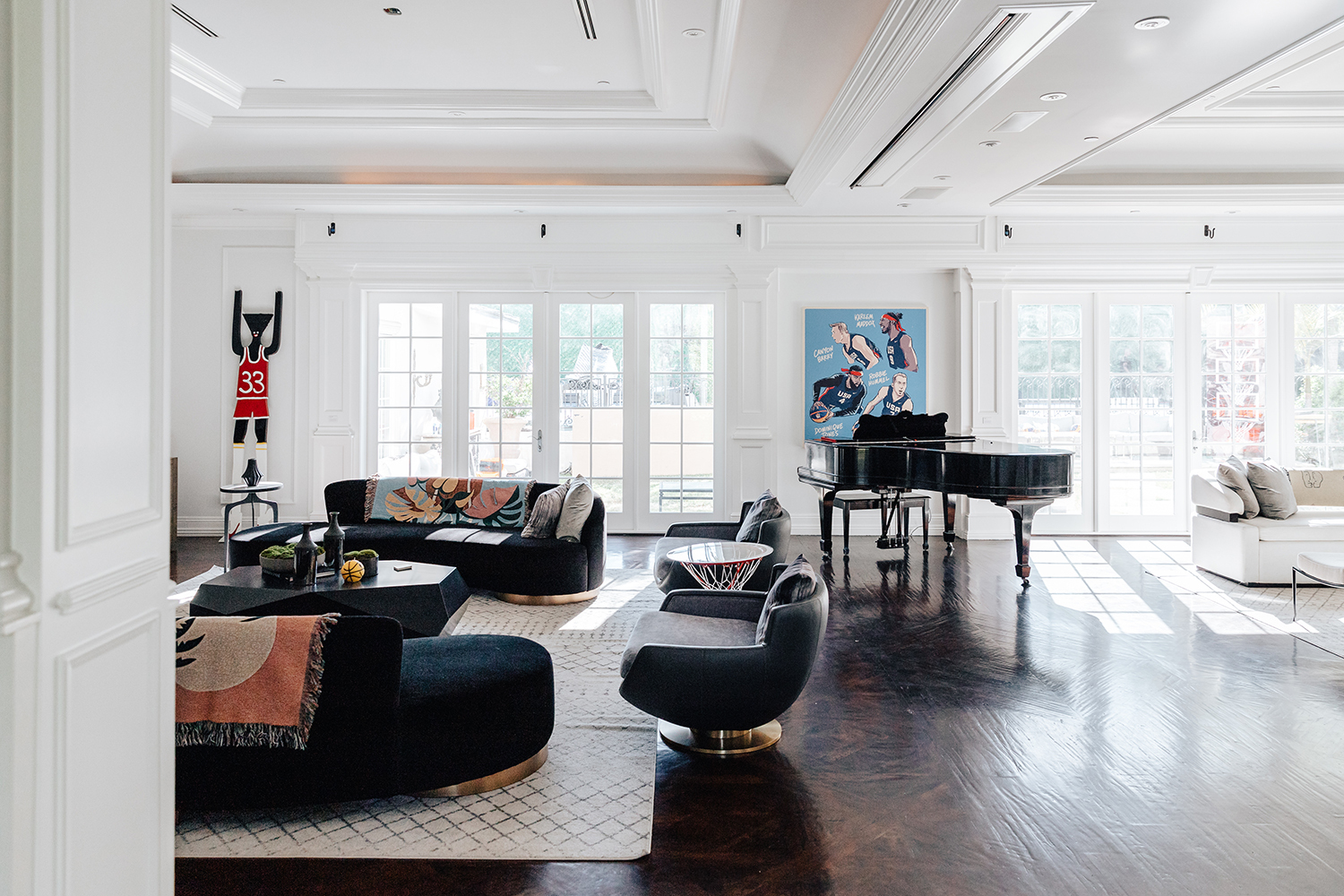 So the house, complete with cold tub, outdoor weight room, art installations, Red Bull coolers, and yes, that pool, was a way to take the edge off and balance the heightened stress of the goal with the natural decompression that's needed when four individuals have to learn what makes one another tick, on and off the court.
"What are our best five plays that we think we're going to be able to run in a game?" guard Canyon Barry asks. "Or if we need a bucket, what play are we going to? Out of transition offense, what are the keys that we're trying to focus on doing at a high level? Defensively, what's our scheme going to be? How are we going to guard ball screens? Are we switching? Are we not switching? What actions are going to give us trouble? Can we get the Select Team guys that are scrimmaging against us to run those actions so we can get the reps?
"I think stuff like that has just been the biggest benefit of us being here and being together," he continues. "There's only so many plays you can run with three people. Plus, I think just being able to watch film together, not via Zoom has been great. You should have heard our Zoom calls. It was a nightmare, man. All right, go to 16:04 on the clock. Wait, is it on the game clock or is it on the YouTube clock? It was just a sh*tshow trying to watch film together, excuse my language."
The results, to this point, speak for themselves. The team operates a bit more like a crew team, or by their own admission, a beach volleyball team. In 3×3, mistakes are heightened, but memories need to be even shorter than in a 48-minute, five-on-five game. Any lingering doubt, any head hanging, or any attempt to beat the mistake through sheer will could lead to a snowball effect and the team is doomed. If traditional basketball is chess, 3×3 in a lot of ways is Connect Four — sure, anyone can play it, but it takes a true lifetime to master.
And the players needed are different, too. While in a full court, 10-man game, there's specialization: a guy could be a 3-and-D player, you could have a traditional post player, you could get a speedy defense-first guard, or a scoring wing who sags on defense. There's no real room for that in 3×3. If anything, each member of the USAB team stressed the same approach: switchability, an eclectic skillset, and killer cardio.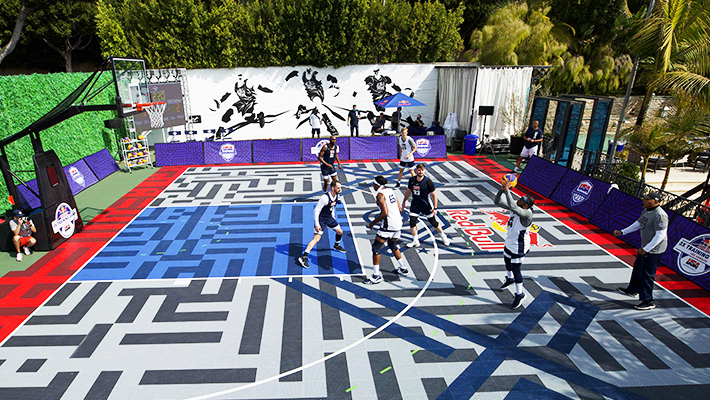 But of all the things that make for a great Olympic 3×3 player, it's one that doesn't necessarily show up in the stat sheet at all that makes all the difference: persistence.
Each of the players on the men's team has a circuitous, Odyssey-like journey to get to this point. Kareem Maddox worked in radio and for a startup while keeping his toes in the international game. Hummel almost went entirely into broadcasting before the 3×3 opportunities presented themselves. All of them in some form or fashioned were helped by the "Godfather of 3×3," Princeton grad John Rogers, who has been instrumental in helping push the game forward in the states (both monetarily and from an organizational standpoint). Tournaments are in far-flung places, requiring budget teams simply don't have. The phone will stay dead for months, then an alternate spot will open up, or a tournament will pop up in South Korea, or yes, Austria.
This all builds an appreciation for the game but also a never say die mentality that's perfect for 3×3 in general. Sure, it might be easier to have Kawhi Leonard and LeBron James and Kevin Durant out there in theory, but the way FIBA operates, it's not feasible (or enticing to those guys right now anyway). That's where the pioneers come in, especially stateside. And those pioneers are Kareem, Canyon, Robbie, and Dom.
With one shot left, it's not a question of if they'll do it. It's just the last stop in a very long road.
"Every day throughout the pandemic, I have to weigh the options," Maddox says. "I have to look at my bank account. I have to figure out if there's probably still a chance that the Olympics doesn't happen. That was even more realistic as things were unfolding late last year, early this year. So I was like,'Whatever. It's better to be ready.' And either way, my job doesn't change. I have to be ready. I have to be the best basketball player I can be. The fact that it's finally here is great. I've woken up like every day, those 16 months, weighing those options, trying to make decisions with this goal in mind. So the fact that it's here is incredible."