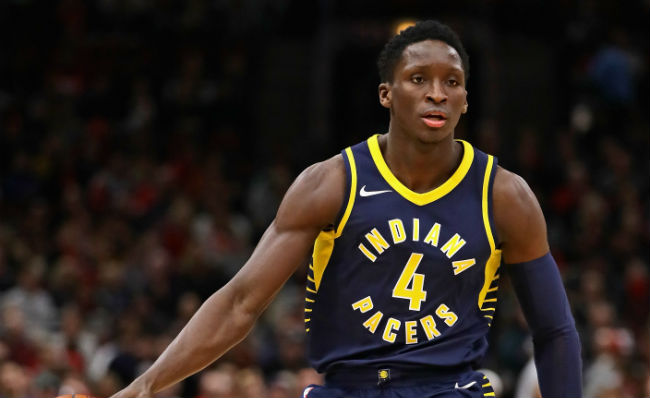 While Damian Lillard is the most prominent NBA player in the rap game right now, Victor Oladipo is carving out quite the niche for himself in the world of R&B. It went under the radar during his breakout 2017-18 campaign that led to a third-team All-NBA selection, but the Indiana Pacers' guard released a seven-song EP titled Song for You. While Oladipo had shown off his pipes plenty of times in the past, this was his debut record.
On Thursday, the Pacers guard dropped his latest single. The track, which was produced by Troy Oliver, is called "Lights On" and features a verse from Grammy nominated artist Tory Lanez.
Don't expect Oladipo to head into the recording studio full-time and put his NBA career on hiatus any time soon, but he's building himself a reputation for being no slouch on the mic. While most of the attention on the sixth-year guard this season revolves around whether he can take another step forward and carry the Pacers in a suddenly wide-open Eastern Conference, it turns out "Lights On" isn't the only musical release we'll hear out of him in the coming weeks. According to a release, Oladipo will release a new album later this month. The name of the record and the release date are still to be announced.