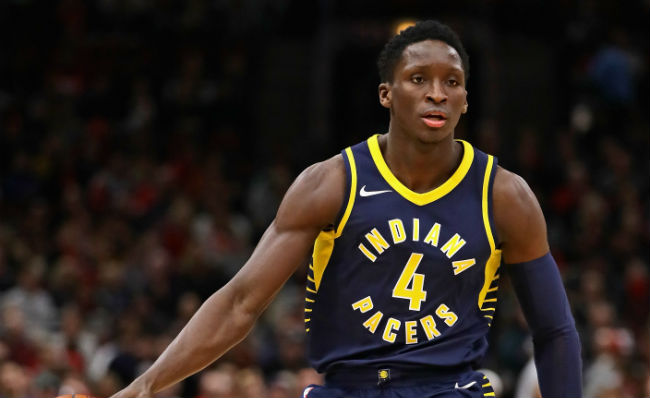 Victor Oladipo was part of a trade that sent Paul George to the Oklahoma City Thunder, one of the early blockbusters that rocked the NBA's offseason this summer. George's departure from the Pacers dominated that trade's narrative, but the other players involved in the deal certainly felt its repercussions as well.
For Oladipo, it was the second time he had been traded in about a year. Both times — first by the Orlando Magic and this time the Thunder — he had been on a plane when it happened. But coincidences aside, Oladipo said it's hard to
He spoke to Bleacher Report in a piece that was published on Wednesday that detailed his summer, working to change his body and the early returns of that work in a strong start to the season with the Pacers. Oladipo said getting confidence back after the move was difficult, but that he's found it in Indiana.

"Being traded twice in [that timespan], it makes you feel like people don't want you," Oladipo told Bleacher Report. "You start second-guessing yourself. Doubt starts to creep in a bit."
The piece goes into detail about how he's changed his game this season, but most importantly it seems like the Pacers truly feel he can shine at the two for them in the long term.
"They told me they believed in my ability to play this game," Oladipo said. "It's a good feeling that somebody believes in you as much as you believe in yourself."
It's always interesting to see how players respond to transactions in sports. For Oladipo, though the initial reaction was disappointment, it seems like he's making the most of his chances in Indiana.