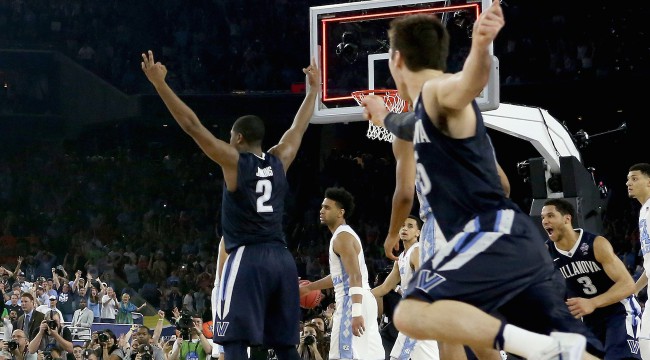 NBA players are fans, too.
So, when North Carolina's Marcus Paige hit a game-tying shot during Monday's night's NCAA National Championship Game with 4.7 seconds left, they went crazy along with the rest of the basketball world. And when Villanova's Kris Jenkins, he who is now bound for the greatest two months of college any student has ever had in the history of the American university system, hit a game-winning 3 at the buzzer, many of them took to Twitter.
Their fingertips couldn't contain the excitement.
Here are some of the best tweet reactions to one of the best finishes of all time:
Best game ever.