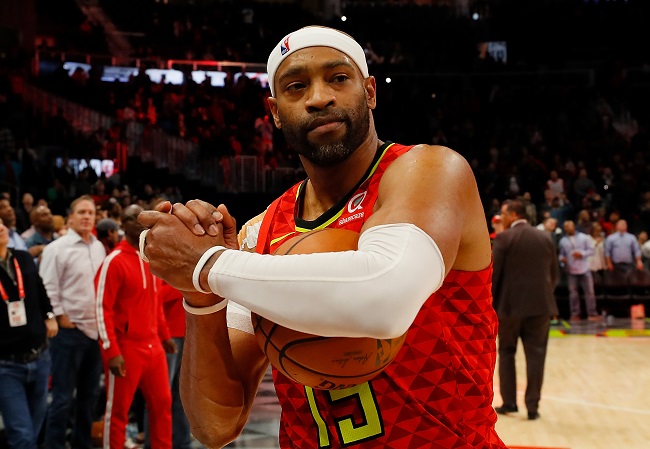 Vince Carter and Kent Bazemore will become the latest NBA players to start a podcast together. Bazemore originally had a podcast through 'Uninterrupted' with former Hawks big man Mike Muscala. It was part of the "Roadtrippin" series and a spinoff of the very popular podcast featuring former Cleveland Cavaliers teammates Richard Jefferson and Channing Frye.
Muscala, however, is no longer in Atlanta, so Bazemore needed a new podcast partner, and he apparently found one in the ageless Carter. The longtime veteran has a great personality and has been around long enough to definitely give some interesting stories for the podcast. Bazemore can play off of him as the young guy providing a more fresh perspective. The podcast will be produced through 'The Ringer' and is called "Winging It."

That's a great pun for two players on a team where the mascot is a bird, and I'm actually pretty excited for what this podcast could bring. Everybody knows that Carter is a personable player and someone that can really liven up a room. He already does plenty of TV in his off time so podcasting should be second nature for him.
It's kind of a bummer that the Hawks have been so irrelevant for most of Bazemore's career because he has a personality that should also translate pretty well to podcasting. Remember the Baze gaze era?
Someone that likes to have fun is necessary for every proper podcasting duo and Bazemore definitely fits that mold. If anything, it will be another great source for NBA fans to get a look into how NBA players are actually feeling about things around the league.