Steph Curry doesn't have free agency to contend with and is essentially untouchable in any potential trades. As Carmelo Anthony goes on a whirlwind recruitment tour and LeBron James grapples with his second decision, Curry could simply relax, take a break from basketball, and relish his security as face of the Golden State Warriors. Instead, he put on an absolute show at the San Francisco Bay Area Pro-Am Summer League.
Curry dropped 43 points and hit nine three-pointers to lead S.F. City to a 110-104 win over Bay Pride. As with many of his NBA games, though, some of his most impressive moves weren't shots at all. If you need more confirmation that Curry combines basketball's best jumper with some of its slickest ballhandling and creative passing, look no further than below.
Our favorite highlight? This one.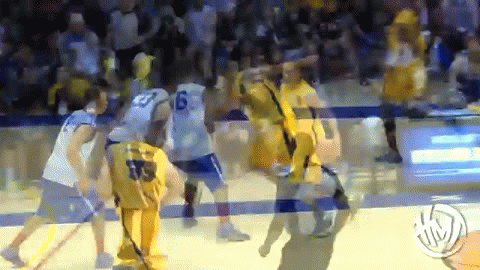 (Video via HoopMixTape)
What do you think?
Follow Jack on Twitter at @ArmstrongWinter.
Follow Dime on Twitter at @DimeMag.
Become a fan of Dime Magazine on Facebook HERE.