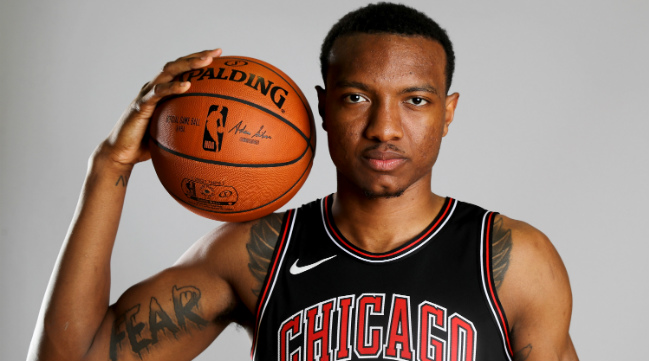 Wendell Carter has dreamed about all this. The former Duke standout is at Panini's NBA Rookie Photo Shoot, decked out in his Chicago Bulls uniform for the first time, and can sum up what he's feeling in three words.
"It feels amazing," Carter tells Dime. "It's something I've been looking forward to ever since I was a kid, just to go through this whole experience is a lot of fun."
While all of the opportunities that have popped up since the Bulls selected Carter with the seventh overall pick in the 2018 NBA Draft are cool, the 6'10 forward knows that he ultimately has to prove what he can do on the court. The good news is that Carter is really good at basketball, and Chicago might have the perfect big man to put alongside him in 2017's seventh overall draft pick, Lauri Markkanen.
Carter says that he's gotten the chance to talk to and go through workouts with the Finnish center, saying that the two have "bonded really well" in their short time as teammates. When asked about what excites him the most as they've gotten to know each other, Carter cites how willing both players are to sacrifice for the better of their team.
"We're both unselfish players," Carter says. "From the few moments I've had with him, I know he wants to win and we definitely share those characteristics. We're gonna be unselfish, he's a great shooter, I'm a great inside player."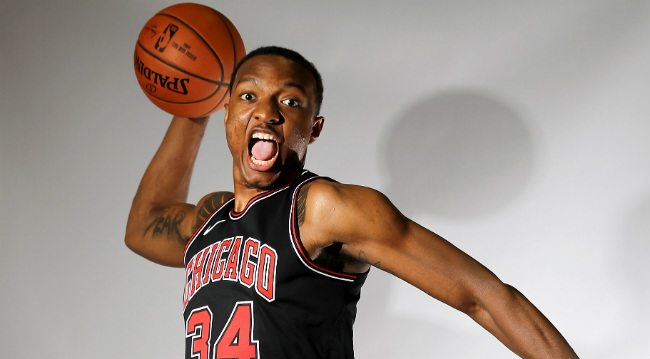 This unselfishness is something that Carter believes will endear himself to Bulls fans. He knows how rich the basketball history is in the city, and more importantly, understands that there's an identifiable "culture" in Chicago, one which he believes he'll fit into perfectly.
Carter wants to step onto the floor and make sure things are "done at a very, very high level every single night," a standard the Bulls and their fans have for every player. He says he's going to have fun when he's going up against his "boys" — also known as former Duke teammates like Marvin Bagley and Grayson Allen — but whenever he takes the floor, Carter thinks he'll endear himself to the Chicago faithful.
"I just feel like with the energy I play with every single game, I want to win, I'm a competitor," Carter says. "I think the fans will definitely appreciate that out of me."
Carter showed off all of these characteristics during his time at the NBA Summer League, where he was a first-team All-Summer League selection. The Bulls rookie turned heads with his ability to make an impact on both ends of the floor, which is what he says he wants to do during his first year in the league — when asked about his best-case scenario as a rookie, Carter says he wants to "be a double-double guy" who will go out and "be solid on both ends of the court."
He'll get plenty of opportunities to do both of those things alongside Markkanen, and who knows? Perhaps by the time his first season wraps up, Chicago will have a frontcourt duo to build around for the next decade.