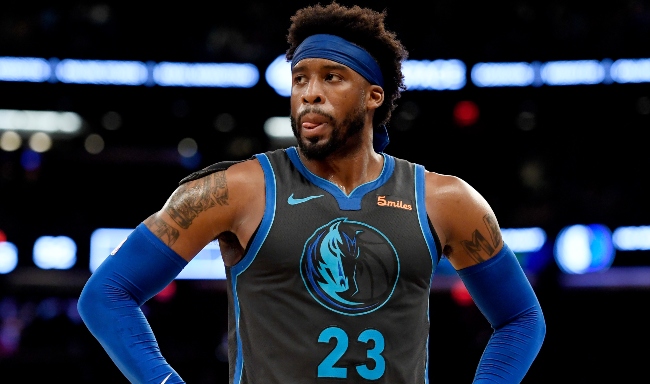 Wesley Matthews has suited up for a pair of teams in the past few weeks. The veteran wing was a member of the Dallas Mavericks for much of the season, then was included in the package that the Mavs sent to the New York Knicks for Kristaps Porzingis. Now, after two games in Manhattan, Matthews is slated to join another franchise.
Reports indicate that Matthews and the Knicks will agree to a buyout, an expected move the makes him a free agent. The market for Matthews' services would be long if he was a free agent for any period of time, but according to Shams Charania of The Athletic, that won't be the case, as he's slated to join the Indiana Pacers.
https://twitter.com/ShamsCharania/status/1093605920943284226
The move will end up being a cost-effective one, too, as Matthews will be an affordable option for the Pacers, as expected.
This is a really good pickup for Indiana, which needs some help on the wing with Victor Oladipo going down due to a season-ending injury. Of course, expecting Matthews to fill the void left by Oladipo would be ludicrous, but he should give the team a steady hand on the perimeter as Indiana looks to stay afloat in the Eastern Conference. Between his stints in Dallas and New York this season, Matthews has averaged 12.8 points per game while connecting on 37.4 percent of his attempts from deep.