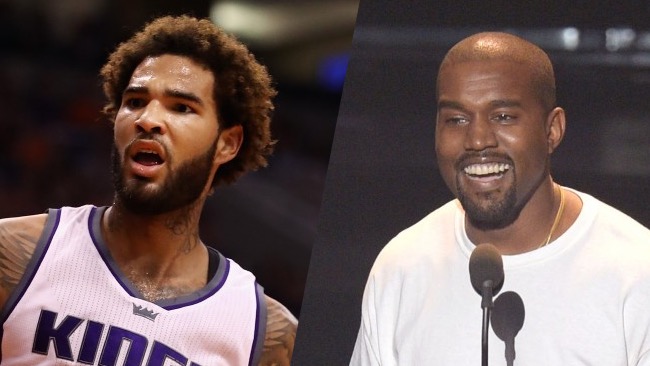 Like many NBA players before him, Sacramento Kings big man Willie Cauley-Stein decided he wanted to experience the Kanye West Saint Pablo tour experience from the floor, with Kanye hovering above him on his incredible, floating stage. He was impossible to miss amongst all the regular sized humans, a gigantic, 7-foot giant, nearly tall enough to touch the stage. Just like everybody else in the Golden 1 Center on Saturday night, Willie Trill left the sparkling new arena livid with Kanye after he ended the show just three songs in, after a lengthy rant dissing Jay Z, Beyonce and a million other people..
And he was back at it the next day, after the Kings claimed a controversial victory over the Raptors. "He could have done that and still done his set. But the way he did it, I don't know. Kanye is dead to me," he told The Sacramento Bee on Sunday. "I'll probably never support him again. I'll probably never listen to another song."
He wasn't just upset for his wasted time, but he also felt bad for everybody else who spent their time and money at the show. "I thought it was obviously super (messed) up," Cauley-Stein said. "I knew dudes that spent all day trying to get tickets to go, so they wasted a day getting tickets. I just thought it was dumb. He wasted all of our time trying to spread a message that's a bad message."
Willie's teammate DeMarcus Cousins was baffled by the entire incident as well, and the downfall for Kanye has already begun. He has officially canceled the remaining 22 dates on the tour and refunds have been issued for not only the fans in Sacramento but for those who have purchased tickets to every show.