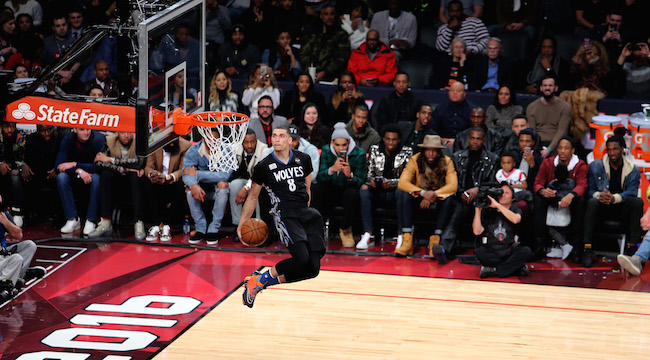 Zach LaVine is the reigning two-time Sprite Slam Dunk champion, but a three-peat isn't in his plans as he officially announced on Thursday that he will not to participate in the 2017 competition at All-Star Weekend in New Orleans.
LaVine not participating is a bit disappointing, but considering he's provided us with two incredible dunk contests we can't be upset with his decision — also, it's probably really hard to come up with dunk contest dunks three years in a row, although I wouldn't know for sure because I cannot dunk.
While LaVine will not be gracing the All-Star Saturday Night stage in New Orleans with his dunks, last year's runner-up in one of the best dunk contests ever, Aaron Gordon of the Orlando Magic will reportedly be participating.
That's great news, especially with LaVine passing this year, because Gordon's night in Toronto would have won most any other year (and some would argue it should've won last year).
The dunk contest went through some dull years (and dark days with ideas like the dunk wheel), but recently we've seen a resurgence thanks to the efforts of LaVine and Gordon. Gordon will reportedly be joined by Jonathan Simmons from the Spurs, but the rest of the contestants are still not known.