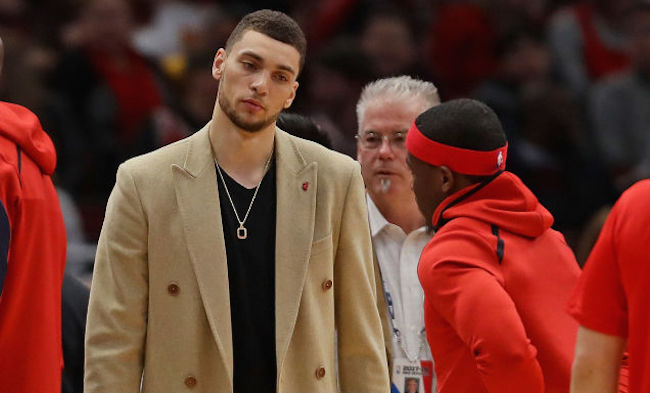 The Chicago Bulls surprised many when they rattled off a 7-game win streak (and won 10 of 12) back in December, as most expected the Bulls to be the NBA's worst team this season.
With that streak, Chicago vaulted out of the league's cellar and presented a bit more optimistic view of where the floor is for the franchise as it begins its rebuild. The Bulls have dropped five of their last six, but on Saturday against the Pistons they will be getting help in a major way as Zach LaVine will make his Chicago debut, returning from his torn ACL.

LaVine has been working his way back and the Bulls have, smartly, been bringing him along slowly despite him being back doing basketball activities for more than a month. The snippets of video we've seen of LaVine suggest he hasn't lost any of his bounce that made him a two-time dunk champion and one of the league's most entertaining in-game dunkers.
Now, we'll get to see if he can return to the form that made the Bulls give up Jimmy Butler to land him last summer. LaVine will begin on a minutes restriction, per John Paxson, but it will be nice to see him back on the basketball court.
LaVine's 2016-17 season was a breakout year for the third-year man in Minnesota before he went down 47 games into the season with his torn ACL. He was averaging 18.9 points, 3.4 rebounds and 3.0 assists per game while shooting 38.7 percent from deep. That production showed that he was more than just a dunker and the Bulls felt it was good enough to make him the centerpiece of a blockbuster deal. With LaVine being a restricted free agent this summer, the next four months will be very important for him and the Bulls in terms of figuring out what his next contract will be.