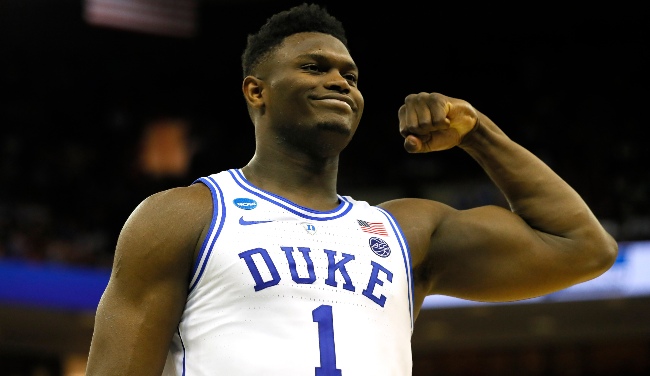 Zion Williamson is officially a college dropout, and for good reason. The presumptive No. 1 pick in this summer's NBA Draft will leave Duke and enter the draft pool, ending one of the most impressive freshman seasons in college basketball to make one NBA franchise extremely happy.
Williamson was long thought to be leaving Duke after his freshman season, and once the Blue Devils were eliminated from the NCAA Tournament that speculation grew. But Zion played coy in interviews in the weeks that followed. On Monday afternoon, though, Williamson posted on Instagram that his time in Durham had come to an end.

It's certainly no surprise that Williamson is bound for the NBA, as he has been a sensation since high school and only continued to improve his value in his one season at Duke.
Williamson is bound for a lottery team as well as a massive shoe deal, though the destination and footwear provider are yet to be announced and may not be known for some time. Williamson's stock certainly rose while in college, as he had a phenomenal campaign at Duke despite his late-season injury. College basketball certainly benefited from his time at Duke, especially financially, but it's time for the most hyped prospect in years to make his own money.