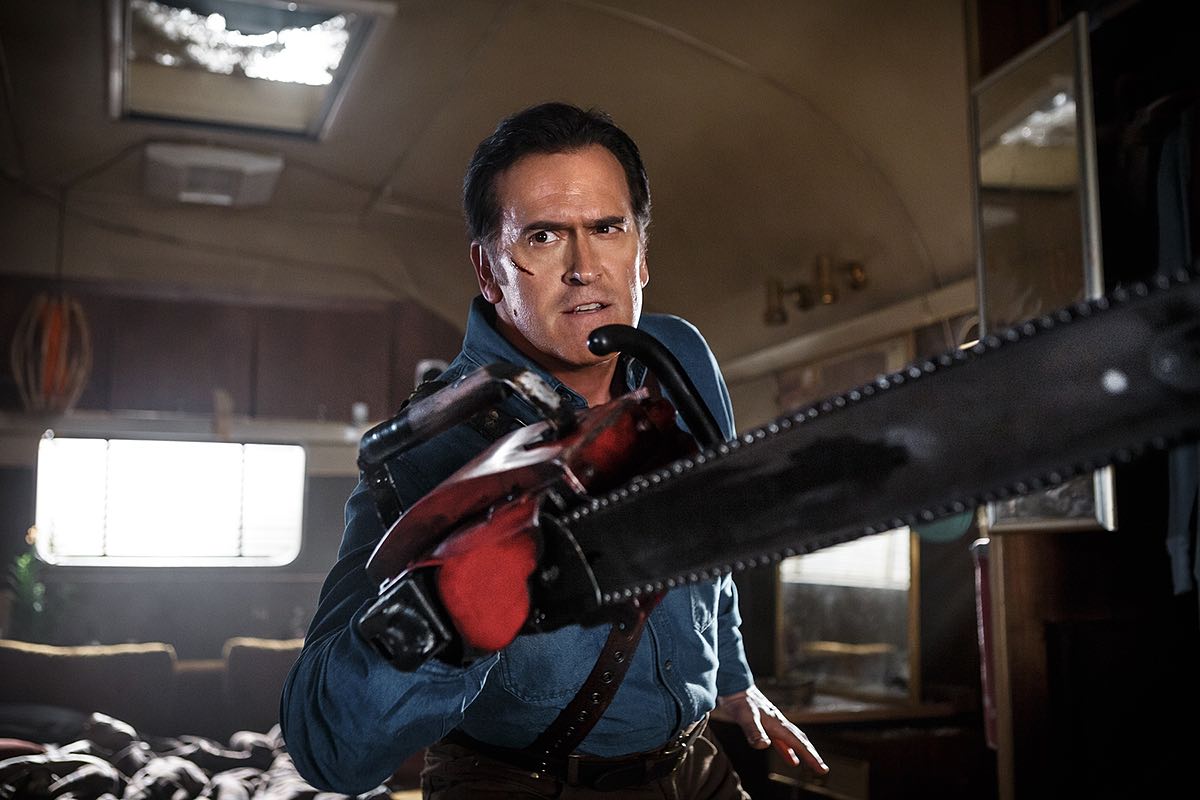 Bruce Campbell is done playing Ash, his undead-battling, chainsaw-arm-having Evil Dead character, but that doesn't mean Ash is dead.
The actor and owner of a peerless chin was speaking to EW when he was asked what was to become of his erstwhile iconic hero.
"I'd be perfectly fine if they find some young Ash, do some new incarnation, let some other poor bastard get covered in blood," Campbell told EW. "It's all good."

Campbell confirmed that he was done with Ash back in April, after Starz canceled the series Ash vs. the Evil Dead. The series brought Sam Raimi's horror series into the Peak TV era, complete with Xena herself, Lucy Lawless, as a supporting player. It lasted three seasons.
The Evil Dead series kickstarted the careers of both Campbell and Raimi. It all began as a 1978 short film called Within the Woods. They later expanded that into 1981's The Evil Dead. Both went onto other things: Campbell had shows like The Adventures of Brisco County Jr., while Raimi became a major Hollywood player, directing films like Darkman, the Tobey Maguire Spider-Mans, and Oz the Great and Powerful. But they always returned to Ash, bringing him back in the comedic Evil Dead II and the time-traveling Army of Darkness.
There was even a reboot, and an Ash-less one, in 2013's The Evil Dead, whose tone was more like the relentless, harrowing 1981 original. Campbell suggested combining the characters from Ash vs. the Evil Dead and the ones from the reboot.
"I hope there are very many variations of Evil Dead," Campbell explained. "You've got the leftover characters from the series, you've got the characters from the remake that we did a few years ago. You can intersect universes."
In any case, Campbell's technically not 100% done with Ash. He'll be reprising the character in an upcoming Evil Dead video game.
"We're doing a sort of immersive video game of the new incarnation of it," Campbell said to EW. "So, I'm still voicing the guy."
Now begins the hunt to find someone with a square jaw who can say "groovy" without fear of embarrassment the way Campbell can.
(Via EW)