Welcome to Comedy Now, a weekly column cataloging what comedy fans should know about what's available in the streaming world. Whether it's a brand new special, an old classic, or the oddball show that defies categorization, we'll list as many as we can for your enjoyment right here. Who knows? We may even throw in a few non-streamable bits on occasion, like tour announcements from our favorite comics. You can check out the previous column here.
What's Now
Ali Siddiq's new Comedy Central special is about more than stand-up
Houston comedian Ali Siddiq filmed his first Comedy Central special, which airs tonight at 11 pm ET, at the Bell County Jail in central Texas. Fellow Comedy Central regular Jeff Ross did something similar with a roast special in 2015, as did Johnny Cash (At Folsom Prison) and countless other entertainers in decades past. Unlike the majority of these uniquely-placed specials and albums, however, Siddiq's It's Bigger Than These Bars stands above for two important reasons. Firstly, that Siddiq himself served six years of a 15-year drug trafficking sentence before trying comedy. And second? He's actually trying to help them.
The final episode of 2 Dope Queens drops tonight on HBO
Following last week's "Hot Peen" episode, the fourth and final entry in Jessica Williams (The Daily Show) and Phoebe Robinson's (Broad City) podcast-turned-HBO series 2 Dope Queens airs tonight at 11:30 pm ET. Focusing on "Blerds," the episode features Uzo Aduba (Orange Is the New Black) dropping by to riff with the co-hosts about their various nerdy obsessions. After that, stand-up comedians Naomi Ekperigin, Al Jackson, and Gary Gulman drop by to regale the crowd at the King's Theatre in Brooklyn. Hopefully, as Williams and Robinson suggested in their interview with Uproxx, HBO decides to order more specials

What's News(s)
The second season of Netflix's The Standups gets a premiere date
Last summer, Netflix upped the streaming comedy ante with its own Comedy Central Presents-esque series, The Standups. The first season featured 30-minute sets from Nikki Glaser, Deon Cole, Dan Soder, Fortune Feimster, Beth Stelling, and Nate Bargatze, and was billed as a possible stepping stone to hour-long specials. As Glaser hinted in a recent interview, this just might happen in her case, but in the meantime The Standups will press on with a second season. Featuring comedy by Gina Yashere, Rachel Feinstein, Kyle Kinane, Aparna Nancherla, Joe List, and Brent Morin, it's slated to drop Tuesday, March 20th.
The Daily Show's Michelle Wolf will host the 2018 White House Correspondents' Dinner
Michelle Wolf is slowly, but surely, taking over the world. On the heels of her recently announced late night-style weekly series for Netflix, the contributor to The Daily Show was announced as the host for the 2018 White House Correspondents' Dinner in April. Wolf, whose HBO special Nice Lady struck several chords with critics and viewers alike in December, will follow in the footsteps of fellow Daily Show cast member Hasan Minhaj, who hosted the President Trump-less event in 2017. Whether or not Trump decides to attend this year's event remains to be seen.
Tiffany Haddish is coming to Netflix, but not for stand-up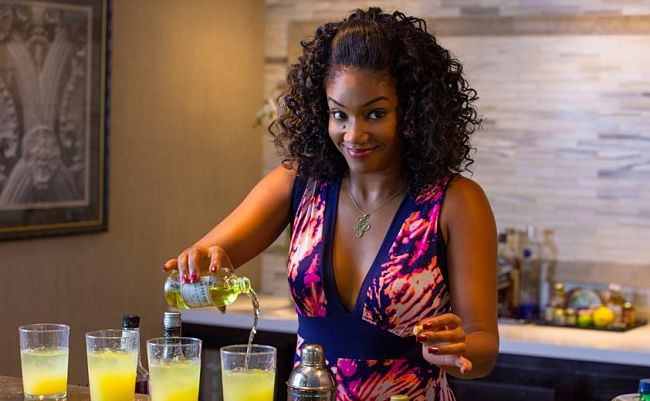 Of course, in order to achieve comedy world domination, Wolf will have to somehow surpass Tiffany Haddish, whose star continues to explode following her role in Girls Trip and her Showtime special She Ready! From the Hood to Hollywood. The comic was most recently announced as a voice talent and an executive producer for the new Netflix animated series Tuca & Bernie, which was created by the team behind BoJack Horseman. Described as a show "about the friendship between two 30-year-old bird women who live in the same apartment building," Haddish will voice Tuca, "a cocky, care-free toucan."

Jim Gaffigan's next special, Noble Ape, will be coming to a non-Netflix streaming platform near you
Jim Gaffigan's previous comedy special, Cinco, earned him a Grammy nomination thanks to Netflix's collaboration with Comedy Dynamics. Now that he's getting ready to release his sixth stand-up special Noble Ape on July 17th, however, it seems his partnership with Netflix is coming to a close (or some kind of juncture). That's because Gaffigan will release Noble Ape "on multiple major platforms (streaming and traditional media) simultaneously," including Amazon, AT&T, Charter, Comcast, Cox, DIRECTV, DISH, Google Play, iTunes, Playstation, Verizon, Vudu (Walmart), and Xbox. But not Netflix.
Gad Elmaleh's first English-language Netflix special gets a trailer
Early last year, Netflix initiated its first foray into international stand-up comedy with Gad Gone Wild, the first of two specials to be filmed by French comic Gad Elmaleh. Described as the "Jerry Seinfeld of France," Elmaleh's performance at the "Just For Laughs" festival in Montreal was meant to signal his entry into the U.S. comedy scene. On Tuesday, March 6th, the culmination of this move will drop on Netflix with the English-language special American Dream, the first of its kind for Elmaleh.
What's Later
Nikki Glaser will wake You Up on Comedy Central Radio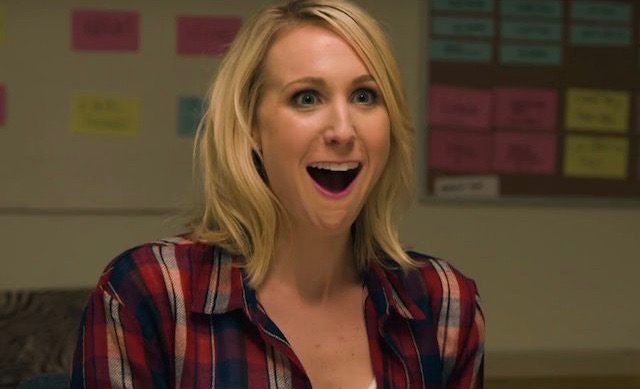 The cancellation of Not Safe with Nikki Glaser remains a sore spot to many, but the titular host and Comedy Central are partnering back up for whole new endeavor. Bright and early at 7 am PT/10 am ET on Monday, February 26th, Glaser and co-host Tom Thakkar will premiere You Up on Comedy Central Radio at SiriusXM (Channel 95). Part spiritual sequel to Not Safe and part homage to Howard Stern's long-running radio program, You Up will give Glaser the chance to talk about "meeting people, sex, relationships, and pop culture" in what she tells Uproxx is one of her favorite mediums.