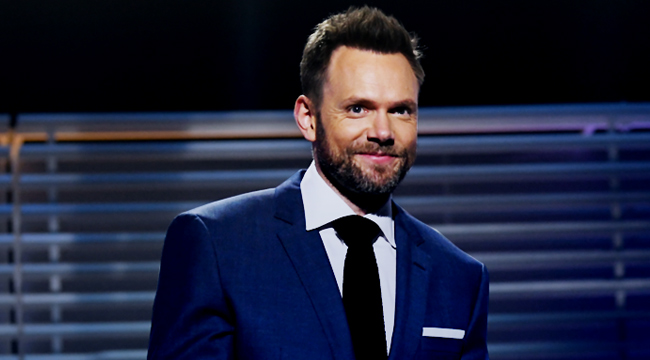 Welcome to Comedy Now, a weekly column cataloging what comedy fans should know about what's available in the streaming world. Whether it's a brand new special, an old classic, or the oddball show that defies categorization, we'll list as many as we can for your enjoyment right here. Who knows? We may even throw in a few non-streamable bits on occasion, like tour announcements from our favorite comics. You can check out the previous column here.
What's Now
Katt Williams: Great America (Netflix)
Between his infamous fight with a 17-year-old girl and other problematic public happenings, comedian Katt Williams is no stranger to controversy. Even so, the 46-year-old performer hasn't let any of this hamper his comedy output — hence his new Netflix special Great America, which premiered on Tuesday. Calling himself a "polarizing and over-the-top poster figure for hard truth and underground comedy," Williams here "reflects on the current political climate, racial tensions in America, and his disdain of roast beef." And he does it all while standing, dancing, and jumping around in front of a mock Oval Office.
Harith Iskander: I Told You So (Netflix)
Dubbed the "Godfather of Stand-Up Comedy" in his native Malaysia, Harith Iskander is one of Southeast Asia's best-known comedians. He's also the winner of the 2016 Funniest Person in the World competition, which is probably how his new Netflix special, I Told You So came about. Now streaming on Netflix, Iskander's new special dives right into "side-splitting awkward dating encounters, family drama, and cultural curiosities" for his newly available global audience.

What's New(s)
The Joel McHale Show with Joel McHale (Netflix)
When the second season of Chelsea Handler's Chelsea ended in mid-December, so did Netflix's first attempt at producing and distributing a late night-esque unscripted show. The comedian's expressed reasons were personal, but considering Netflix's mid-show attempt to retool the series (and decrease the weekly number of episodes it released), perhaps subscribers just weren't tuning in. Either way, the platform announced on Friday it would be moving forward with a second attempt at an unscripted program with The Joel McHale Show with Joel McHale in February. Described by Netflix as "a fast and funny distillation of everything people are talking about that week. Featuring celebrity guests, comedy sketches, and insane video clips from the worldwide realms of TV, sports, politics, celebrity culture, and every corner of the internet," it sounds not that different from McHale's The Soup.
Nikki Glaser gets a Sirius XM show (Comedy Central)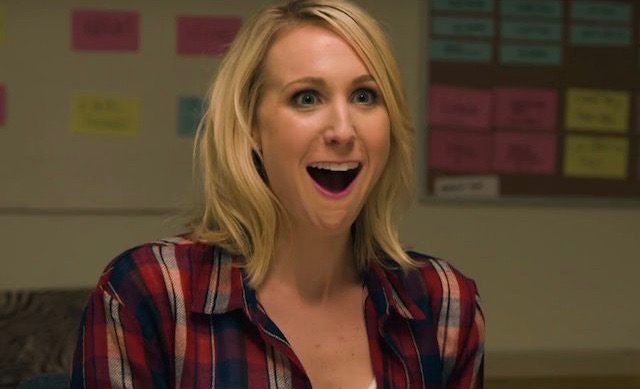 Between getting Patton Oswalt to sing a song about "butt stuff" to a puppy and feeding lines to porn stars, Not Safe with Nikki Glaser was a great show. Sadly, Comedy Central canceled it after a single season. Thankfully, the 33-year-old comedian is about to get a new outlet thanks to the network's Sirius XM radio station. In February, Glaser and fellow comic Tom Thakkar's new morning show, You Up with Nikki Glaser will air Monday through Thursday from 10am to 12pm ET on Comedy Central Radio.
Comedy Central renews The Jim Jefferies Show
Comedian Jim Jefferies' own Comedy Central show, which follows the late night model more typical of broadcast talk shows and topic programs like The Daily Show, was renewed for a second season. Titled The Jim Jefferies Show, the program successfully adopted the Australian import's John Oliver-like penchant for riffing on American politics in his stand-up. Among other things, Jefferies spent the first season diving head-first into the violence in Charlottesville, Virginia and calling out the country for the shootings in Las Vegas and Sutherland Springs, Texas.

The Chris Gethard Show returns in March (truTV)
Sure, The Chris Gethard Show set the bar fairly high for itself and others when it made its audience and guests try to guess what was inside of a Dumpster for an hour. Yet the brainchild of UCB alum Chris Gethard did well enough during its initial run on truTV to garner a new run of episodes in 2018, set to begin Tuesday, March 20th at 11 p.m. ET. Since moving there from Fusion, the Gethard Show has been broadcasting new episodes live from its studio in New York City. This has resulted in some excellent showcases for interview and musical guests on TV and on social media, as well as some truly Dumpster-like moments.
Netflix announces a premiere date for Ricky Gervais: Humanity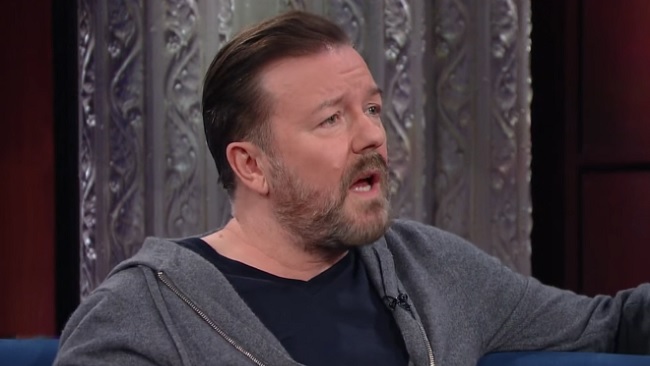 After following up the announcement that Ricky Gervais' stand-up special Humanity would be coming to Netflix, the platform announced it had picked up a second special from the British comedian. Now Netflix has revealed a premiere date for Humanity, which was filmed at the Apollo Hammersmith in London. A comedy special that "touches on aging, becoming spoiled, his perspective on having kids and more,"Humanity will stream Tuesday, March 13th exclusively on Netflix across the globe. As for Gervais' second special, little is known about it as the comic has yet to film it.
What's Later
Eddie Griffin: Undeniable (Showtime)
Following Eddie Griffin's recent appearance in Netflix's Def Comedy Jam 25 special, the comedian's new concert film, Undeniable will drop exclusively on Showtime in early February. Billed as a celebration of the 49-year-old perform's 30 years in stand-up, Undeniable will feature Griffin's thoughts "on the state of the world" while he "[tackles] politics, racism, relationships, religion and humanity as a whole." Filmed at the Berklee Performing Arts Center in Boston, Griffin's new hour premieres Friday, February 9th at 10pm ET on Showtime.

Todd Glass: Act Happy (Netflix)
Last Comic Standing alum Todd Glass is one of the art form's most interesting practitioners, so Netflix decided to give him access to its platform. Set to stream Tuesday, January 23rd, his new special Act Happy will showcase the 53-year-old comic's unique style — which includes a heavy dose of improv and a seven-piece house band. Described as a "comic's comic's comic" by longtime fan Norm MacDonald, Glass discusses everything from "fighting for the youth" (despite kids' stupidity) to finally being able to talk about "liking dudes" after publicly coming out in 2012.