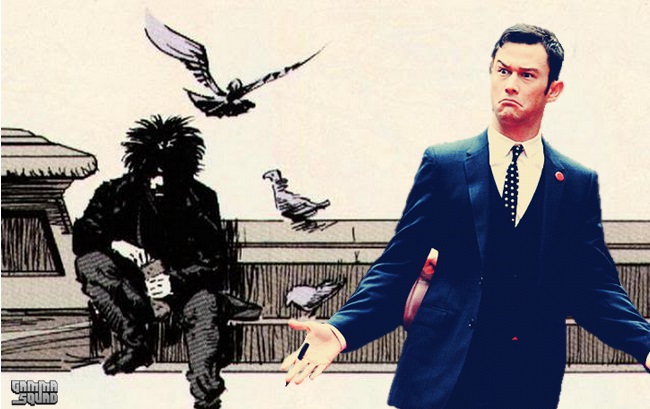 It's been over two years since news broke of Joseph Gordon-Levitt's plans to adapt Neil Gaiman's seminal graphic novel series Sandman for the big screen. This week, an update arrived in the form of a confirmed screenwriter for the project, as per The Hollywood Reporter.
Eric Heisserer, a horror scribe whose credits include Final Destination 5 and the remakes of both A Nightmare On Elm Street and The Thing, will pen the adaptation of Gaiman's comic, still set to star and be directed by Gordon-Levitt. David S. Goyer, the prolific writer who worked on all three Christopher Nolan Batman flicks as well as Man of Steel and the upcoming Batman v. Superman: Dawn of Justice, is responsible for the film version of Sandman's treatment.
Heisserer has a handful of other projects in the can and awaiting release, including The Conjuring 2 (on which he served as a co-writer) and Lights Out, starring Teresa Palmer and set for a July release. He also wrote Sicario and Prisoners director Denis Villeneuve's next movie, Story Of Your Life, which stars Amy Adams, Jeremy Renner and Forest Whitaker, and is set to hit theaters sometime this year.
Gaiman's Sandman story lasted 75 issues for DC Vertigo comics. How such a massive offering will translate on screen is anybody's guess but it would appear Gordon-Levitt, Goyer and New Line feel that Heisserer is just the man for the job.
(via A.V. Club & The Hollywood Reporter)