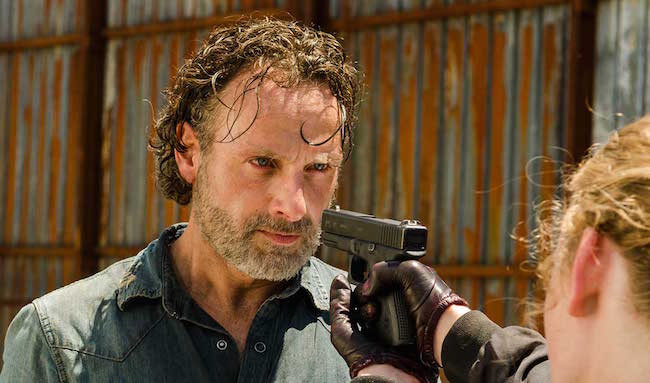 The time has come for one of the globe's most dedicated zombie survivalists to face his greatest challenge yet: Wizard sports and how to play them.
It's been revealed that Walking Dead star Andrew Lincoln is stepping into Harry Potter territory as the audiobook narrator of the Kennilworthy Whisp's guide Quidditch Throughout the Ages. (Well, it's actually J.K. Rowling's guide, but Potter kayfabe is worth perserving.) Originally published in 2001, the book is exactly what it claims to be: A trip through the history of the formerly ficitional game and all its lovely wrinkles. A portion of the proceeds of the audiobook will go to worthy causes as well.
"The Wizarding world is one that I always wanted to get the chance to step into," explained Lincoln in the accompanying statement. "What makes this project so special is not only that it allowed me opportunities to create something my kids love and enjoy, but it also supports great causes, like Comic Relief and Lumos."
You'll have to be patient if you want to drink in this Potter + Lincoln fusion. The audiobook doesn't debut until March 15. That wait should give a nice buffer if Rowling would like to add a bunch of Carl!s to Quidditch Throughout the Ages.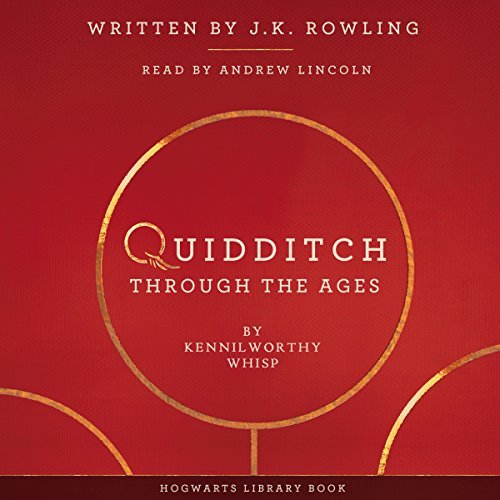 (Via Nerdist)