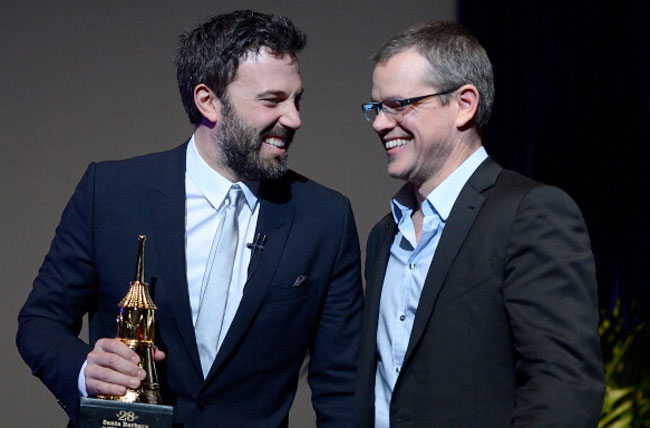 Earlier this month, a FIFA-funded, feature-length FIFA propaganda piece, United Passions, made headlines for becoming the lowest-grossing film ever to be released in more than 10 theaters ($918). That gave most of us a good laugh, but others a good idea: what about FIFA movie not funded by FIFA? According to The Hollywood Reporter, Ben Affleck and his best pal Matt Damon are set to produce, with Warrior's Gavin O'Connor directing, House of Deceit, a movie about the less heroic side of FIFA.
Capping off eight days of negotiations, Warner Bros. has won a bidding war for Houses of Deceit, a book by BuzzFeed investigative reporter Ken Bensinger that is being seen as the definitive account of American FIFA exec Chuck Blazer and his role in the largest sports and public corruption scandal in history. […]

At the center of Deceit is Blazer, the soccer executive who became perhaps the biggest instrument in the sport's popularity in the United States, taking it from runt status and growing its current stature. He went from an unemployed soccer dad to a FIFA executive committee member and executive vp of the U.S. Soccer Federation as well as general manger of CONCACAF, the soccer governing body for North and Central America. [THR]
Oh, and also, he took lots of bribes and allegedly had an apartment in Trump Towers just for his cats. WON'T SOMEONE THINK OF THE SOCCER!?
The book version actually hasn't even come out yet, but it's planned as an expansion of Bensinger's Buzzfeed piece, Mr. Ten Percent: The Man Who Built — And Bilked — American Soccer. Here's what Chuck Blazer looks like, by the way: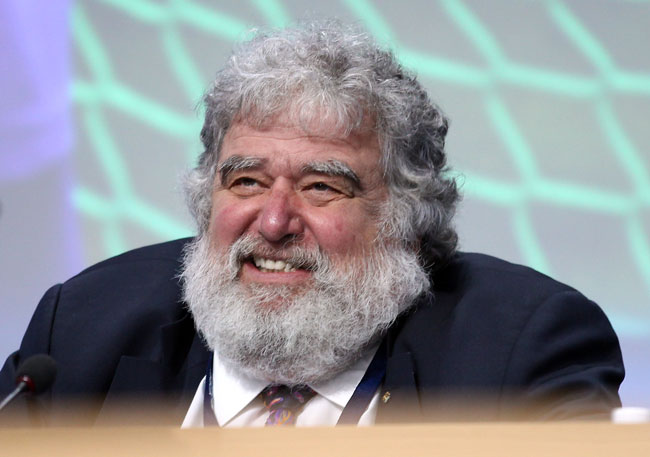 I guess the only question left now is, do we age Josh Gad using CG or practical make-up? I'm kidding of course. It's John Goodman or we riot.