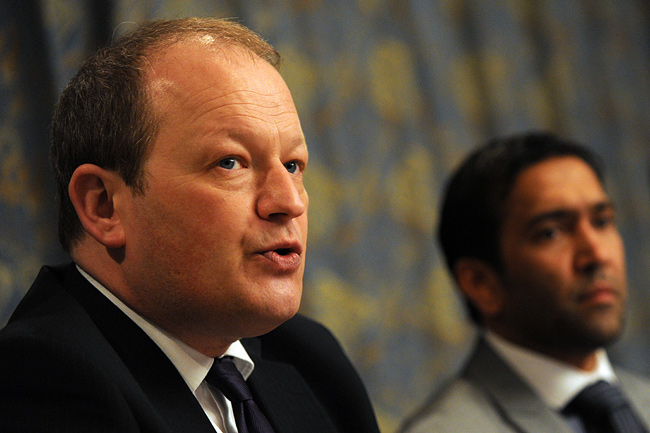 It seems hard to believe that in 2015, people still deny watching porn. But just last year, one survey reported that only 34% of men and 15% of women admitting to having watched porn in the past year. Which leads me to believe that around 65 and 84 percent of those surveyed were huge liars. But British Labour MP Simon Danczuk is proving that there are still honest men in the world, because after getting caught favoriting a porn site from his Twitter, he didn't lie about it. Well, much.
Danczuk told a Manchester radio news station that the account had been tagged by mistake after he plugged his phone into an unverified charger. He told the station "unbeknown to me, I had favorited a tweet which related to this porn site image."
Okay, so he's still partly full of sh*t, but baby steps…
He went on to explain that while he did not watch porn regularly, "I am a man of the world and it is part of life, many people do."

"Let's be truthful about this. If I am being asked have I ever used porn, then the answer is yes.

"I am a man of the world. I wouldn't deny that sort of thing. I think we should not be too sanctimonious about this.

"I think there is far too much of that in politics and I think don't put politicians on a pedestal. Let's just have real conversations about real issues."

He was defended by wife Karen, formerly a Rochdale councillor, who posted on Twitter over the weekend: "Is anyone seriously offended by a bit of porn favouriting??"

The former councillor for Kingsway, 31, who is perhaps better known for her online selfies, added: "Come on, if you're not watching it yourself you really need to. It's healthy". [TheIndependent]
You know, I never thought the British would be leading the way when it comes to not being sexually repressed, but here we are. Meanwhile, in France, I'm told a member of parliament is refuting allegations that he's untrustworthy on account of only having one mistress.