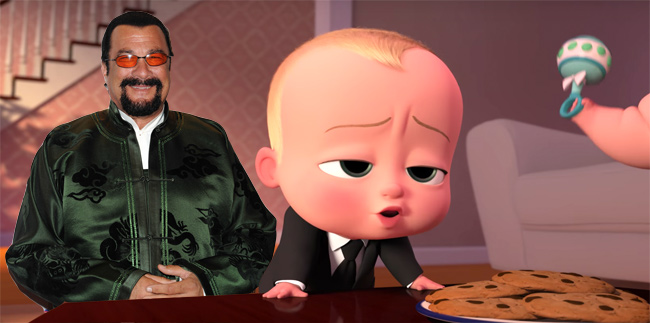 –
Listen on the player above, or download as an mp3 here (right-click, save as).
You can also listen on Stitcher.
This week on the Frotcast, comedians Matt Lieb and Joey Avery join me in the studio as we bring on Matt Christman (Cushbomb) from ChapoTrapHouse. We discuss Boss Baby, including Christman's theory of the Boss Baby Universe, and then we do selected readings from Steven Seagal's book, The Way Of The Shadow Wolves: The Deep State and the Hijacking of America (with foreward by Joe Arpaio). Yes, that's a real book. What exactly does the "deep state" want, according to Steven Seagal? Come for his code name for George Soros, stay for his evocative descriptions of Mexican thugs. Finally we finish things off with everyone's favorite, a new story about 56-year-old milennial comedian Dan Nainan. Enjoy and frot on, donate at patreon.com/Frotcast.
#Content
00:00 – Getting to know Matt Christman. What was it like growing up next to Steven Avery from Making a Murderer?
7:30 – Boss Baby
21:50 – We get Matthew Broderick confused with Marlon Brando's son, on account of they've both killed people. We spiral into a rabbit hole of Brando-related tragedies.
23:50 – A tangent into Tobey Maguire's past as a poker sociopath.
26:25 – A tangent into Jim Carrey in Jim & Andy plus a subtangent about Rick Solomon.
35:00 – Matt Lieb has a problem with Screech
41:10 – Selected readings from Steven Seagal's The Way of the Shadow Wolves: The Deep State and the Hijacking of America.
41:10 – onwards: more talking.
EMAIL us at frotcast@gmail.com, LEAVE US A VOICEMAIL at 415-275-0030.
SUBSCRIBE to the Frotcast on iTunes.
DONATE at Patreon.com/Frotcast.