Despite giving what historians will eventually recognize as the greatest performance of all time in Magic Mike, Matthew McConaughey still had to lose 40 pounds and die of AIDS in a movie before he could get any recognition from the Academy. And now he's back on the body transformation train, bald and paunchy like we've never seen him before, as the star of Gold, a mining drama from Traffic writer/Syriana director Stephen Gaghan.
The film centres on the 1993 scandal in which Canadian mining company Bre-X Minerals Ltd falsely reported the discovery of a huge gold deposit at its site in Busang, Indonesia. The company later declared bankruptcy following what has been described as one of the most elaborate frauds in the history of mining.

McConaughey stars opposite Bryce Dallas Howard as his long-term girlfriend and Édgar Ramírez as geologist Michael Acosta. [Guardian]
Matthew McConaughey as a fat miner? It's gold! — Oh, okay, already the title, proceed. By the way, how sick do you think Bryce Dallas Howard and Jessica Chastain are of seeing each other at auditions? That has to get old.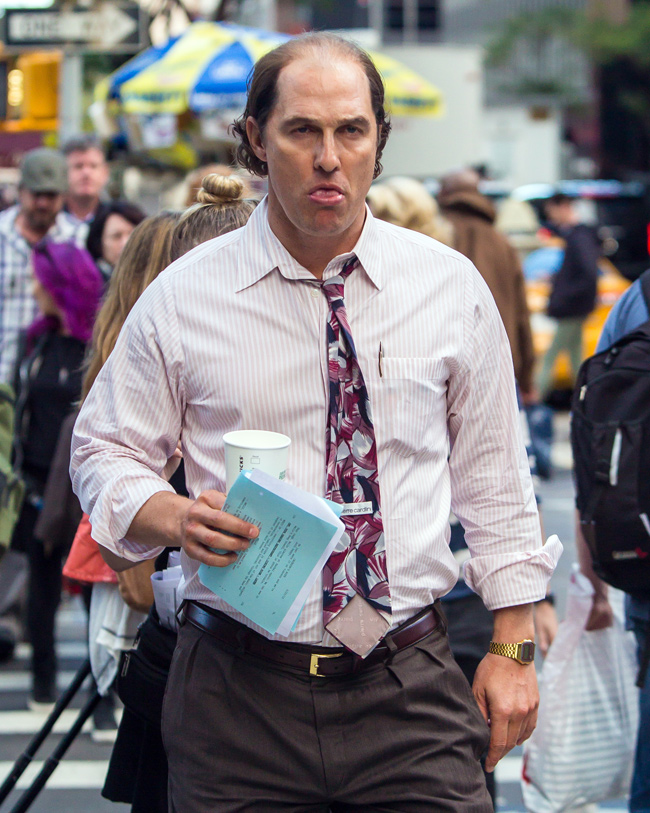 Anyway, Gold is currently set to be released some time in 2016, and I expect some solid Photoshops before then, so get working.