Mission: Impossible – Rogue Nation opens nationwide today, and it mostly delivers, thanks in no small part to the near-psychopathic commitment of its star, Tom Cruise. He's the kind of guy who'll dangle off the side of an airplane at 5,000 feet, even though they could easily just shoot the scene with a green screen, just to stick it to Xenu. He even got the insurance company fired on MI:4 when they wouldn't let him dangle off the Burj Dubai.
Point is, Tom Cruise is up for anything, so today we pay tribute to Mission: Impossible – Rogue Nation's centerpiece stunt (though the underwater sequence is even better) with even more "Clinging Tom Cruise" Photoshops. Here's your Clinging Tom Cruise Photoshop template, in case you feel like making your own.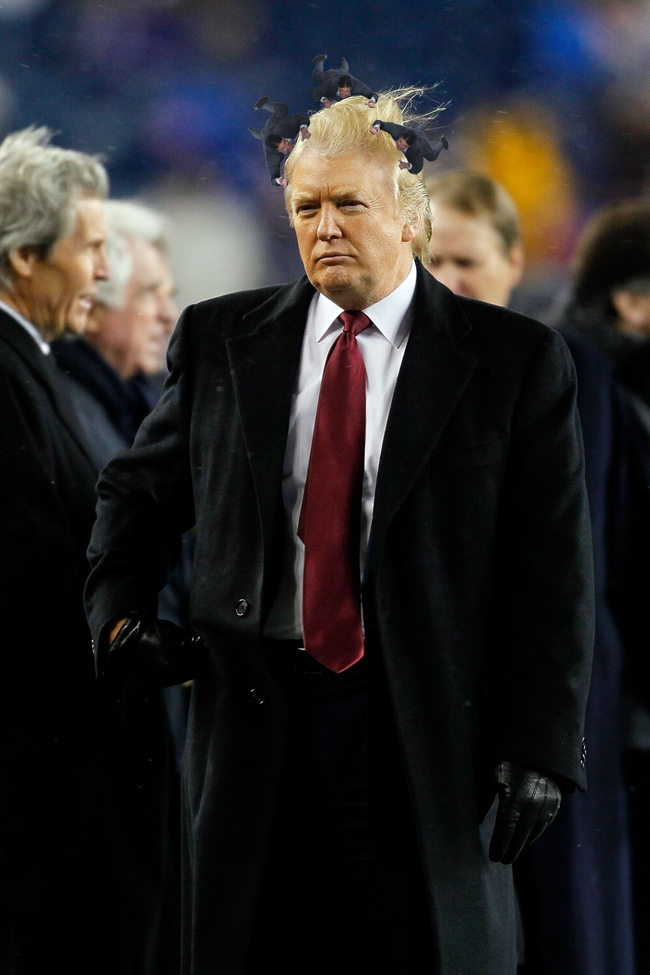 I liked the Donald Trump idea so much I had to make more. I considered doing an entire gallery of "Clinging Tom Cruise dangling from Donald Trump's hair."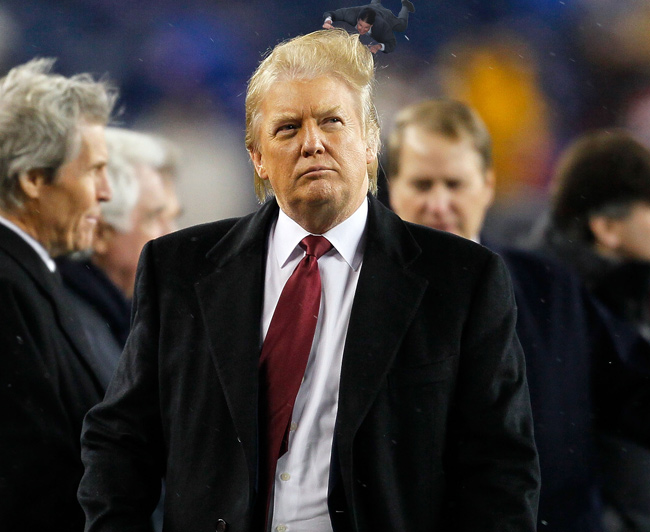 I call this "Mission: Impossible – Rug Nation."
The facial expression really makes this one.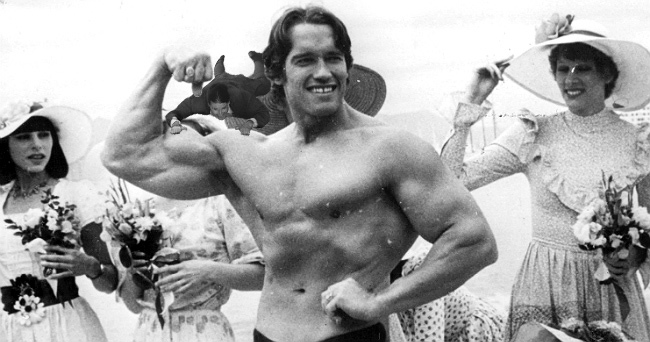 Not for nothing, I found some INCREDIBLE pictures of Arnold while I was making this one. Like this one, of Arnold Schwarzenegger fingerbanging some art, c. 1977.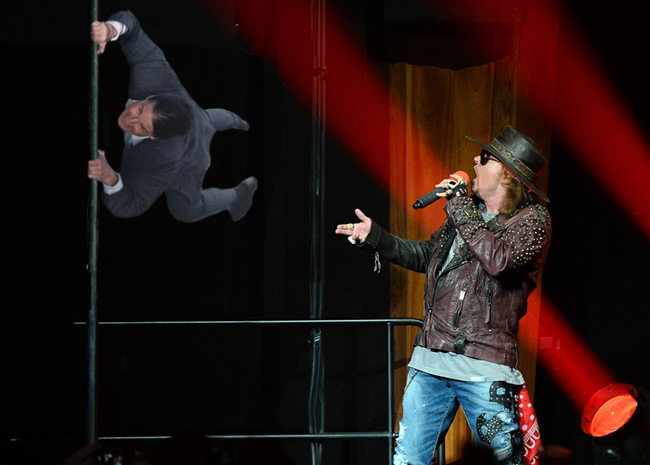 It took a really long time to remove the stripper from this shot of a Guns 'N' Roses performance, but I think it was worth it.
I think I used this one in my last set of Clinging Tom Cruise Photoshops, but I know if I left it out, 25 people would send it to me. Not that I blame them, it's the logical choice.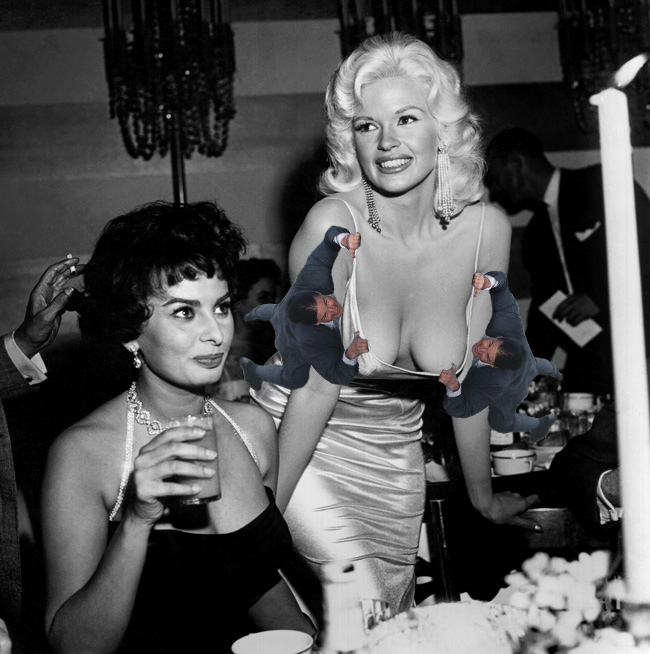 Explains so much.
Little known fact: Tom Cruise's vision is based on movement.

I'm not sure Tom Cruise even makes this one funnier. Until I searched Uproxx's back end for "Miley Cyrus," I had no idea the sheer volume of Miley-Cyrus-wafting-her-crotch-at-the-audience pictures out there.

Thanks to 'Bex for this idea.
The guy taking the picture on the side really tied this one together, I thought.

Leo in The Revenant. I'm probably going to do another one of these with Leo's face as the template, FYI.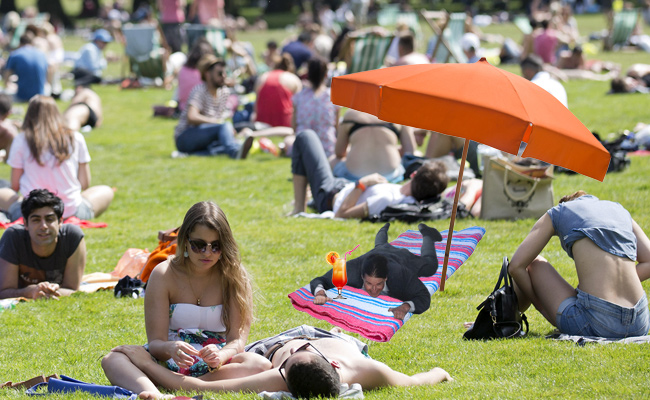 Poor guy doesn't know how to relax.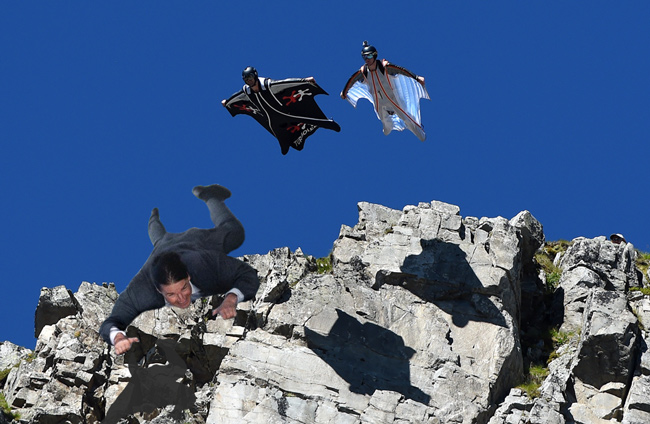 Self-explanatory.
Wouldn't be a Photoshop feature without Hovercat, I always say. (Thanks for the tip, Patty).