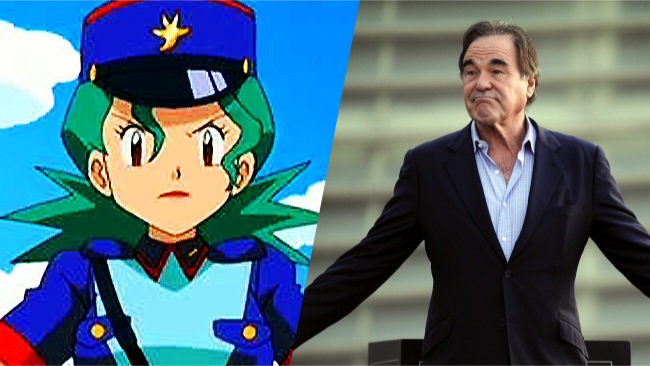 In today's "sure, okay" news, Oliver Stone has linked Pokémon Go as a stepping stone to totalitarianism. While presenting his new film Snowden at the San Diego Comic Con — which in itself deserves its own oral history — Stone was not reveling in the fun of catching them all.
Stone's newest picture deals with the topic of government surveillance and how Edward Snowden helped uncover the issue. Stone feels the Pokémon Go app is a perfect example of how users' information is being taken unwittingly. He called it "a new level of invasion." He then claimed the app is data mining everyone, which could end up leading to "a robot society."
Always one to take himself a bit too seriously, Stone was not laughing. He feels this is just another in a long line of "surveillance capitalism" where users give up their data without considering the consequences. This thought has caught the attention of some, including the app's developer Niantic. The developer said in a statement that it has fixed the process of users giving up their data:
"We recently discovered that the Pokemon GO account creation process on iOS erroneously requests full access permission for the user's Google account. However, Pokemon GO only accesses basic Google profile information (specifically, your User ID and email address) and no other Google account information is or has been accessed or collected."
While the robot society comparison may seem like a stretch, Stone makes a good point. The app has been shown to drain your data, which is one point the veteran director includes. The app has stirred ire ever since it was launched, even leading to a congressional inquiry about the data usage. Perhaps Stone's vision of a dystopic-Pokémon society, in which followers kneel before Pikachu, is not that farfetched.
(Via Variety & Los Angeles Times)