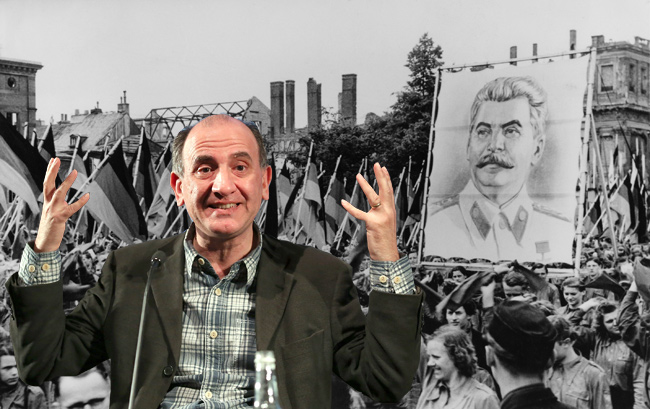 If your twin obsessions are Veep and Russia stuff like me, Armando Iannucci's next project is relevant to your interests. The man behind the show that gave us "gold-plated sh*t gibbon" and "hoisted by your own re-tard" recently told an audience at London's British Film Institute that his next project would be a film about the death of Stalin. A comedy, of course.
"It's a sort of comedy about the death of Stalin," he told the crowd.

Without going into detail on the upcoming comedy, Iannucci added that the Stalin "sort of comedy" would be a film rather than a TV project, and that it was still very much in the planning stages. Speaking about In the Loop, he said that having seen a cinema full of people laughing when it first premiered at Sundance, he could "die happy." [THR]
No no, you have to stay, and to live. I need comedy in my life and there are only so many times I can watch Kevin Hart yell or Melissa McCarthy wear a hilarious costume. Besides, you can't quit now, Jonah leased a Nissan Cube. (Out of all the jokes on that show, Jonah leasing a Nissan Cube might be my favorite).
Possibly unpopular opinion: If Stalin is actually in the film, I think Jason Alexander should play him.