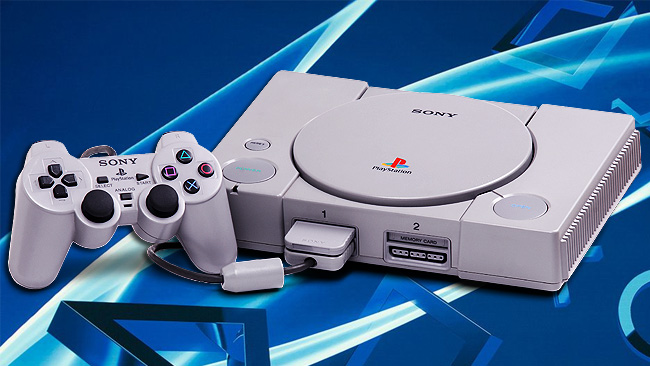 It's now Sony's turn to get into the classic console race. With Nintendo's massively popular NES Classic and Super Nintendo Classic, miniature versions of the famous consoles featuring a list of their best games, Sony has followed suit and will be releasing the PlayStation Classic. It's, you guessed it, a miniature version of the original PlayStation with 20 playable games from that console era.
Sony has unveiled the list of games that will be available on the PlayStation classic and it does feature a few of the more obvious choices such as Final Fantasy VII, but the lineup as a whole might leave some fans questioning the strength of its library. There are also two separate versions of the console with Japanese players getting a different group of games.
Here are the lineups for both versions of the consoles.
Battle Arena Toshinden
Cool Boarders 2
Destruction Derby
Final Fantasy VII
Grand Theft Auto
Intelligent Qube
Jumping Flash
Metal Gear Solid
Mr Driller
Oddworld: Abe's Oddysee
Rayman
Resident Evil Director's Cut
Revelations: Persona
Ridge Racer Type 4
Super Puzzle Fighter II Turbo
Syphon Filter
Tekken 3
Tom Clancy's Rainbow Six
Twisted Metal
Wild Arms
Japanese PlayStation classic.
Arc the Lad
Arc the Lad 2
Armored Core
Battle Arena Toshinden
Devil Dice (aka XI [sai])
Final Fantasy 7
G Darius
Gradius Gaiden
Intelligent Qube
Jumping Flash
Metal Gear Solid
Mr. Driller
Parasite Eve
Persona
Resident Evil
Ridge Racer Type 4
SaGa Frontier
Super Puzzle Fighter 2 Turbo
Tekken 3
Wild Arms
The differences in the two versions is in the types of games. The Japanese version features more RPG's and shooters as opposed to the more action based version that others will be getting. This makes sense for a company like Sony that has very different player bases and marketing strategies in Japan and the rest of the world.
Let's focus on the version that most will be getting. Highlights are obviously Final Fantasy, Metal Gear Solid, Rayman, and Resident Evil. Final Fantasy and Metal Gear were total requirements to put on a classic PlayStation. Not including them would be like Nintendo leaving out Mario. It's just not going to happen. As a huge RPG fan, it's exciting to see the first Persona game make its way to the classic console, but interest in that game is going to vary based on player. I'm also pleasantly surprised to see Twisted Metal, because sometimes it feels like that franchise has been forgotten to time.
The rest of the list though isn't bad, but it just doesn't feature the star power names that something like an NES classic has. Even the most hardcore PlayStation fans won't be banging down doors to get to Destruction Derby. It's cool that Grand Theft Auto is on the list, but what we all know as Grand Theft Auto today was in the groundwork laid by GTA III, not the original top down version. It's a nice nod to how far the franchise has come, and there's probably many people that haven't played it before, but I wouldn't exactly call it a classic of the era.
Complaints about what's been left off include a lack of Spyro the Dragon, Crash Bandicoot, and Tomb Raider, though the first two do make sense. Crash just had a collection pack released while Spyro is currently in the process of getting one. The original Tomb Raider, however, is an all time favorite and it's legitimately surprising to not see it included.
All of this said, big time PlayStation fans will find the console tempting. Wild Arms is fantastic, everybody loves Rainbow Six, and Tekken 3 is great. Enjoyment can be had in this console it just leaves a lot to be desired in what it could have been.