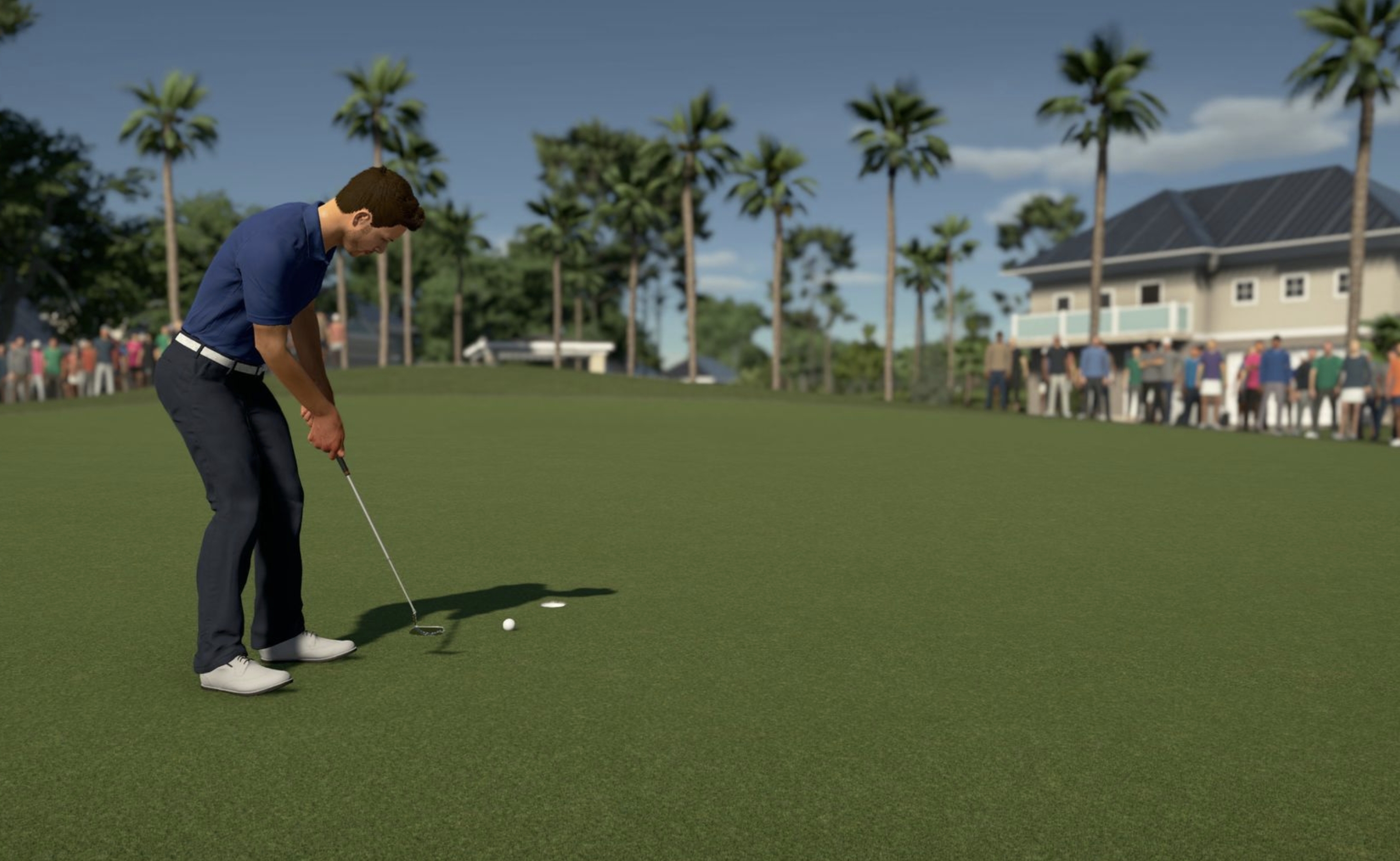 Since the year 1990 (if you can believe it), EA Sports had the real-world golf video game … uh, game … on lock. After snapping up the PGA Tour license in 1990, they put out a new PGA-branded video game every other year until the rise of Tiger Woods, as which point they Madden-ized the franchise, putting out 16(!) iterations of Tiger Woods PGA Tour from 1998 to 2013, when … you know … stuff happened. Rory McIlroy PGA Tour dropped in 2015, and then the EA golf world fell silent.
Now (coincidentally enough, right on the heels of the second rise of Tiger Woods) the PGA Tour is dipping its toe back into the world of video games, moving to a new licensing partner in 2K Games and HB Studios with the release of The Golf Club 2019 Featuring PGA Tour. This is the third installment in the Golf Club franchise, which has been dedicated to emphasizing golf simulation and a robust course creation tool. The fact that the series has found a dedicated fanbase is a testament to how well it's pulled off those feats, and now that the PGA Tour is hopping on board, we might be returning to the days of there being a regularly-updated golf game powerhouse.
The PGA Tour licensing and partnership isn't extending to player likenesses, at least not in this year's edition. But there is plenty of PGA branding, a PGA career mode, and six recreations of well-known PGA Tour courses appear in the game: TPCs Sawgrass, Scottsdale, Boston, Deere Run, Summerlin, and Southwind.
The PGA career mode is fun and rewarding, although the commentary leaves quite a bit to be desired. (More on that in a moment.) Local gameplay is very welcome, as it's lovely to be able to play a few rounds on the couch with a friend or firing up an online group of golf enthusiasts. The graphics are exactly as good as you need a golf sim in 2018 to be. There are times when the sun will be getting low in the sky and kicking up some lens flare over a desert course and it's about as zen as the real-world ruined walk can be at the best of times.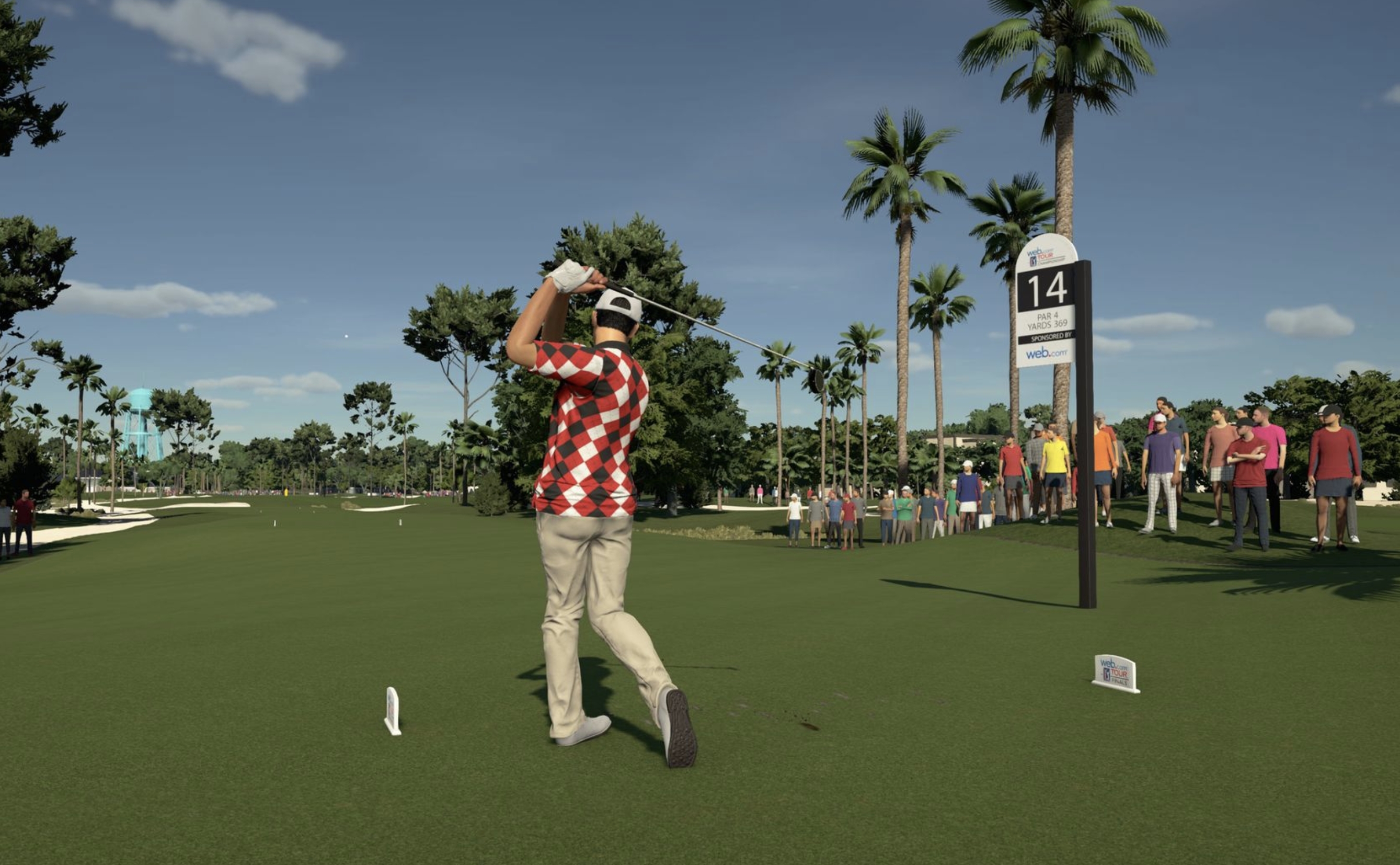 As you would hope, TGC19 is a pretty exacting golf simulator, and that means the learning curve can be remarkably steep, even on the easiest settings. The long game is all about timing, while the short game is so unforgiving as to border on maddening at times. If you're used to more arcade-style golf games, don't expect the ball to drop into the cup just because you found the lip of it. You're not going to get the forgiving breaks and drops. You'll need to learn exactly how hard to wind up and follow through, and how to use the grid to read the green by feel alone. There's no onscreen power meter or anything. This is a game purely about precision, muscle memory, and learning how to get good at golf.
But that level of precision and difficulty is one of the game's greatest strengths. As you become a better golfer in the game, you feel the reward of locking into a rhythm in a way that feels like a greater accomplishment than just getting used to or better at other non-sports games. When you actually manage to sink a birdie or an eagle in tournament play — especially when you're playing from behind or trying to overtake the top spot on the leaderboard — it can be downright exhilarating. By the same token, four-putting or continually hitting out of bounds can border on maddening.
You will absolutely go through stretches where you'll fall out of rhythm or suddenly develop a hitch in your game. You'll need to retreat to the driving range or practice green, or just choose to play through it all. You'll live and die on the course as you gain sponsors and try to one-up your rivals. (Yeah, you'll get your own personal rivals, and in a wonderful touch, they aren't gender-exclusive.)
Really, the main downside of the game is the commentary, which on local play is just a guy named John who sort of tosses repetitive shade at you when things don't go your way. On the PGA Tour career, you'll get a second commentator, but he's mainly just there to play host at the beginning, middle, and end of your rounds, and John does the bulk of tut-tutting your bad short game or your hitting into the rough. But that's one problem easily remedied, as this game is just as fun with the sound down (or off), or listening to podcasts or music. See you later, John.
The course creator is what the franchise really hangs its hat on, and it's still every bit as robust and exhaustive as one would hope. You can design your dream course (or just your most outlandish one) and upload it for others to try their hand at, and experience the TGC community.
If you're in the mood for a new, realistic golf game, or could just use a few rounds now and then as a (usually) relaxing distraction, The Golf Club 2019 is definitely recommended, and it will be interesting to see whether the next installment will go even further with more PGA Tour courses, more sponsors, and perhaps some real-world players. Everyone needs to get their Louis Oosthuizen on every now and then. Or Tiger Woods, if you must. (And we really must.)
The Golf Club 2019 is out now on PS4, Xbox One, and PC.
This review was written using PlayStation 4 and an Xbox One review codes provided by the publisher.