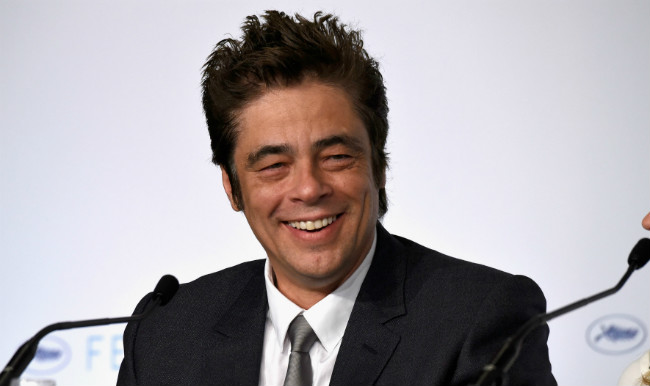 There have been rumors of Benicio Del Toro negotiating to play a villain in Star Wars: Episode VIII for director Rian Johnson (Looper). Then Del Toro himself said he thinks it's going to happen. He was even more certain in a radio interview with RAC1 in Spain on Wednesday, during which he confirmed his casting and revealed when the film probably starts shooting.
The interview is in Spanish, but StarWars7News offers a translation (emphasis ours).
Interviewer: And are you going to shoot something after that?
Benicio Del Toro: No, just… [pause] Star Wars is coming up, we will see how that turns out. I think we start shooting in March.
Interviewer: And what's your role in this new Star Wars chapter?
Del Toro: Ehhh… the thing is… They don't let me talk too much about it, I'm like the villain.
Interviewer: Oh wow!
Del Toro: But… we'll see… [laughs]
It's worth noting he didn't say he is the villain ("es el villano") but that he's like the villain ("es como el villano"), meaning his character in Star Wars: Episode VIII may be more complicated, or that Del Toro isn't sure yet, or that he's just trying not to give too much away.
We're betting he's just hedging to keep Disney from breaking fingers, as they are keeping Star Wars details closely guarded. On the other hand, how could they ever be mad at Benicio Del Toro? He's one of God's own prototypes. A high-powered mutant of some kind never even considered for mass production. Too weird to live, and too rare to die.
(Via StarWars7News)