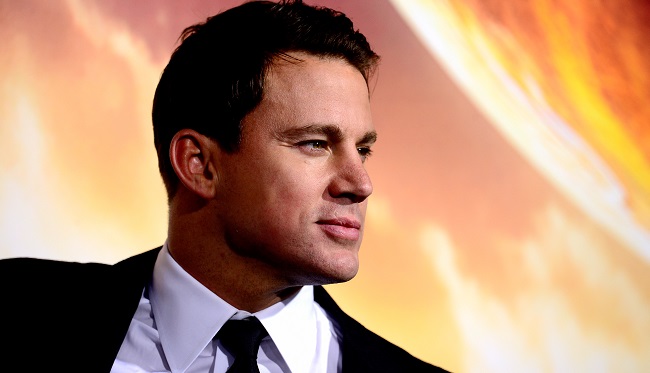 Rick Famuyiwa, the director of Dope, recently signed on to direct The Flash starring Ezra Miller. There were already rumors he might be directing a DC Extended Universe film, as he started following a slew of DC-related Twitter accounts right before Warner announced his hiring. But something else caught Batman-News' eye about Famuyiwa's Twitter activity.
Nestled among all those DC Extended Universe actors, directors, writers, producers, etc. Famuyiwa followed was an unexpected name: Channing Tatum.
HOLLA ATCHYA BOY.
Even though Channing Tatum's sexy heist movie about X-Men's Gambit has been repeatedly delayed, the movie is still reportedly happening… eventually. In the meantime, Tatum has signed on for Kingsman 2: The Golden Circle and perhaps also has time to jump onto a different superhero franchise.
We don't know if Fox would drop Gambit if Tatum were working on a DC project, although we'd like to think there's enough room in all superhero universes for a little Channing Tatum. The question remains, which DC project would it be, if any? CBM thinks he'd make a good Captain Cold in The Flash, but we have another wild speculation: Why not Shazam?
Dwayne "The Rock" Johnson is already playing Black Adam in the film, but no announcement has been made for who would play the titular Shazam, the boy who ends up in an adult superpowered male body. Shazam! is still planned for release on April 4, 2019, although The Rock has said it may arrive even sooner. Producer Hiram Garcia recently spoke about how much fun the movie's going to be, and what they've learned from watching the Marvel films. And speaking of fun, The Rock has talked about the "winking humor" of the film.
Everything about that — from winking humor to fun to a boyish, excited superhero facing off against The Rock — suggests Channing Tatum would be an absolute fan dream casting for Shazam. Would Fox get mad at him if our wishful thinking became reality? Well, as The Rock would say, IT DOESN'T MATTER what they think.
(Via Batman-News and CBM)