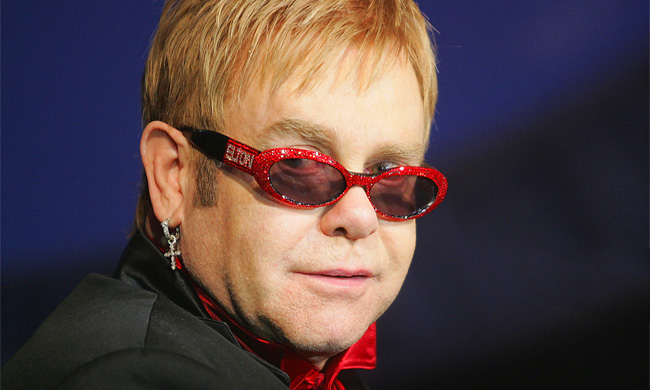 Warning: The following post contains some spoilers for the Kingsman series.
It looks like Saturday night's going to be alright for spying, as Elton John has officially confirmed he's part of the star-studded Kingsman: The Golden Circle. Rumors about John's involvement in the movie first spread back in April, but he recently made it official on Instagram:
The caption refers to Elton John's role in the classic 1975 rock opera Tommy, although he has been in a couple of movies since then — namely Spice World and The Country Bears. Funny how he didn't mention those.
Currently, there's no word on who John is playing, although there are plenty of possibilities. Colin Firth will be returning, but he'll presumably be out for at least part of the The Golden Circle, so maybe Elton plays a new, somewhat more glamorous mentor? Or maybe he's the scenery-chewing villain? Or he could just be playing himself. If somebody told me Elton John was a secret spy, I wouldn't bat an eye.
Elton John joins a packed cast that includes Taron Egerton, Colin Firth, Channing Tatum, Halle Berry, Julianne Moore, Pedro Pascal and Mark Strong. Matthew Vaughn, who directed the first Kingsman, returns to the helm.
Kingsman: The Golden Circle swaggers into theaters on April 6, 2017.
(Via The Wrap)